Do We Have Guardian Angels? How Many? And Why?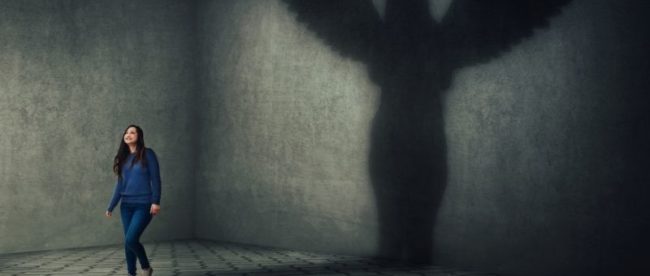 We all find ourselves wondering whether do we have guardian angels. And many cultures say that this religious concept is, in fact, genuine. The angels protecting us are some of the angels mentioned in angelology. But they stand out since they have a unique mission: guiding us through life. Such angels won't be there to indicate your true path clearly. They linger around in difficult times to give us the courage to move forward. And if you, too, are interested in those beautiful entities, you should keep reading. Next, you can uncover everything you need to know about guardian angels.
Do you have a specific interest related to the subject of the article? Then use the table of contents below to jump to the most relevant section. And you can always go back by clicking on the black arrow in the right bottom corner of the page. Also, please note that some of the links in this article may be affiliate links. For more details, check the Disclosure section at the bottom of the page. 
Do you have a guardian angel?
Numerous signs can tell there is an angel assigned to you. And when the clouds of despair conquer your life, you'll notice that something magical will happen. There is almost always a moment when you suddenly feel the urge to cling to faith and hope.
No matter if you're into biblical readings or not, several mythology books underline that angels surround us daily. All angels are good, but sometimes they can scare us with their grandeur. Angels surround us to help us overcome all sorts of obstacles. But their main goal is to shield us against evil actions.
A protecting angel will inspire you. So, if there is an angel near you, you'll find yourself waking up in the middle of the night with an idea you've never had before. Or maybe you've just been inspired to do something extraordinary, and it became extremely fruitful. This is how guardian angels make their presence felt in our lives.

Are guardian angels biblical?
[content-egg module=Amazon template=custom/image product="us-B00L4NBRKO"]
Whether there are biblical guardian angels is debatable. The bible doesn't explicitly mention their existence. But upon careful reading, you might stumble upon some useful insights. In most cases, angels are presented as divine beings, surrounding God and overlooking the world. And many preachers nowadays strongly suggest angels might walk among us.
There are only two guardian angel verses. One is Matthew 18:10, and the other is Acts 12:13-15. These passages play with the heavenly idea of guardian angels. And they go as it follows:
Take heed that you do not despise one of these little ones, for I say to you that in heaven their angels always see the face of My Father who is in heaven.

Matthew 18:10
And as Peter knocked at the door of the gate, a girl named Rhoda came to answer. When she recognized Peter's voice, because of her gladness, she did not open the gate but ran in and announced that Peter stood before the gate. But they said to her, "You are beside yourself!" Yet she kept insisting that it was so. So they said: "It is his angel."

Acts 12:13-15

Does everyone have a guardian angel?
[content-egg module=Amazon template=custom/image product="us-B08QTP6MJD"]
This is a common question, and it doesn't relate to your religion. The common belief is that everyone has a special angel guarding him. But what is more interesting is that many people have more than one guardian angel. They are with us in our soul form since before we come to earth. And you can think about it as each breath you take. They are the gifts we receive from higher energy to aid us embody and express our true potential.
Everyone has a guardian angel as a true companion to protect, inspire and strengthen them. It can guide us towards our highest spiritual aspirations. But sometimes, these angels offer healing and the answers we need in dire situations.
It is worth mentioning that angels respect your free will. They can aid you, but they won't do something against your wishes. They are vessels that offer unconditional love and guidance. All you have to do is keep your mind open for the signs an angel is near you. Angels guarding us aren't as apparent as you might think, but you can manage to feel their presence if you allow yourself to believe in their power.

How many guardian angels do we have? 
[content-egg module=Amazon template=custom/image product="us-B007B7YY0C"]
As mentioned above, when it comes to how many guardian angels a person can have, the answer is mostly the same in all cultures. People believe we usually have two angels guarding us.
But there is more to it. Angels looking over us come and go through our lives. This means that the length of our life on earth might influence the guardians we receive. Sometimes, the longer you live, the more guardian angels you have. Circumstances change, and most guardian angels return to their homes when they fulfill their task. We all have a specific number of angels assigned to us. They cycle in and out of our lives depending on the situation we're in. But remember that no matter how many guardian angels you have, you might only have two or three actively involved in your life.

How to know your guardian angel is with you?
[content-egg module=Amazon template=custom/image product="us-B00U6897VY"]
There are numerous angelic signs you might notice. And this depends on you, your life stage, and the number of angels you have around. As suggested by the Law of Attraction, the following signs can tell you if a guardian angel is with you.
Rainbow: one of the most important signs the universe sent you a guardian angel is a rainbow. So, when you suddenly see a rainbow in front of you or near your home, it might be an indicator an angel is near you. Maybe they are trying to let you know that you're not alone in a difficult situation. Or perhaps they aim to guide you towards the answer you need most.
White feather: if you stumble across a white feather at an unexpected time or place, it is a clear sign of the presence of a guardian angel. These are usually used to let you know you're being taken care of.
Angelic numbers: repetitive sequences of numbers like 1111 are the universe's communication method to tell you something important. So, when you frequently experience recurring patterns and numbers, it can encourage you to have faith and remain strong. There is someone out there watching your back.

What do guardian angels do when we sleep?
[content-egg module=Amazon template=custom/image product="us-B000ILEH64″]
Even during your sleep, a guardian angel will protect you. He will offer his protection and guidance no matter the time of the day. This is why your dreams might become more meaningful from now and then.
Thanks for the blog graphics: Canva.com

Disclosure: At Buddhatooth.com we only mention the products that we've researched and considered worthy. But it's important to note that we are a participant of several affiliate programs, including but not limited to VigLink and Amazon Services LLC Associates Program, an affiliate advertising program designed to provide a mean for us to earn fees by linking to Amazon.com and affiliated sites. As an Amazon Associate Buddhatooth.com earns from qualifying purchases.