Fortune Telling with Kasamba: Here's What My Psychic Told Me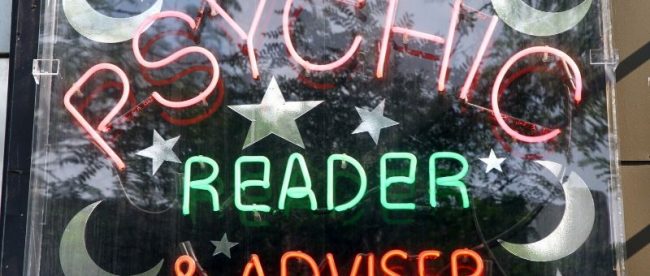 Let me ask you a question… Are you a true believer in things like fortune-telling and psychic predictions or a hardcore skeptic? 
If it's the latter, I am not sure my experience will be of any use. 
But if you know that accurate psychic and extrasensory perception (ESP) is a real thing and it only takes to find the right person who will get you, read on. 
Do you have a specific interest in my experience with psychic from Kasamba? Then use the table of contents below to jump to the most relevant section. And you can always go back by clicking on the black arrow in the right bottom corner of the page. Also, please note that some of the links in this article may be affiliate links. For more details, check the Disclosure section at the bottom of the page. 
Self-improvement scams are everywhere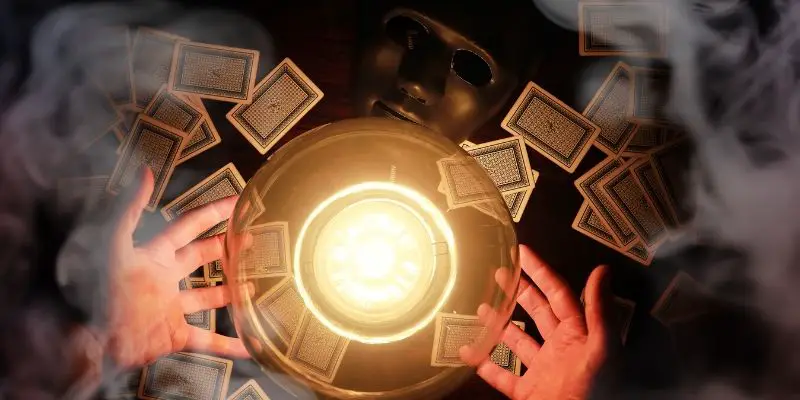 First things first: I can understand the skepticism around the topic. While doing my research and finding more about the legitimacy of Kasamba, I came across numerous websites, with seemingly copy-and-pasted reviews. But with no indication that the authors of those reviews ever tried the service themselves. 
Also, the psychic industry is booming. Just to give you some perspective: it generated around  $2.2 billion in 2019 and counted about 100 000 businesses in the US alone. Many competitive services are popping out, and those won't hesitate to employ pretty questionable techniques to beat the competition. 
That's how I can explain some random and quite horrible reviews on Trustpilot written in broken English. But, honestly, I genuinely believe it's mostly competitors having fun. 
To Kasamba's defense, their support reps are pretty active on the platform. They seem to take care of any problem experienced by REAL customers quite efficiently.  
But overall, click search for legitimate reviews of fortune-telling and psychic predictions with Kasamba doesn't look very promising. (And this statement is accurate for any other similar service). So I had to see what's up with that for myself and fix it.

My experience with Kasamba psychic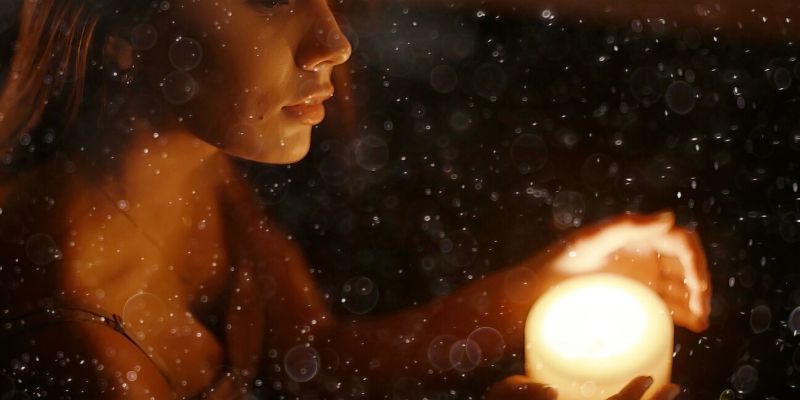 I used to be very skeptical about any form of fortune-telling until the first-hand experience with an accurate reading. (You can read my story about it here). 
But now I am very open-minded about the subject. 
However, as with any other profession, there can be 95% of incompetent specialists, and only 5% will be good. So it's just the matter of trial and error. 
There are definitely BAD fortune-tellers on Kasamba platform, but there are also genuine ones that can be a great help for you. 
There are plenty of ways to filter the list of people that you might want to work with. I'll get into details in a bit. 
But after testing several fortune-tellers, I found the one that really resonates with me. 
Her name is Hollie, and she is a gem. 
It's weird how you can feel connected to a person miles away from you. Hollie simply provides a few guidelines that make us click merely by a power of intention and thought. 
And I am not saying that it will work for everybody, but it definitely works for me.

Where can free minutes get you? 
Kasamba provides 3 free minutes every time you want to try a new spiritual counselor. Of course, it's not enough to address all your questions, but you'll at least get the vibe and energy on every new advisor. 
And given that the platform's pricing is very flexible (literally from $1 for 1 minute of reading), you can get outstanding value. Especially if you come to the session prepared, knowing what exactly you need help with. And keeping in mind that specific burning question that is troubling you. 

My reading from my favorite Kasamba medium 
As I've mentioned, I've tested several mediums from Kasamba. Being very selective about my pricing and topics and scanning through the reviews carefully, all of my experiences were quite satisfying.  
However, my conversation with Hollie stood out. 
She relies on aura reading in her method, and it struck me as something that might work perfectly.  
Her pricing is also on a lower end, especially for the email reading (and she won't charge you if no contact was made!) 
I had a specific predicament to resolve when I decided to talk to her. 
It was career-related. I was in a bit of a struggle about my writing and potential job opportunities (that felt like something I would not be happy with). So I wanted some clearer guidelines on that, from someone who's not involved in my life and entitled to personal opinion.
And boy, I've received it. In a few words, she turned complicated into simple. I felt light and liberated and inspired. That was very unusual and something I wouldn't expect from a short chat. 
You can see a tiny part of our conversation below – just for you to grasp her style and personality.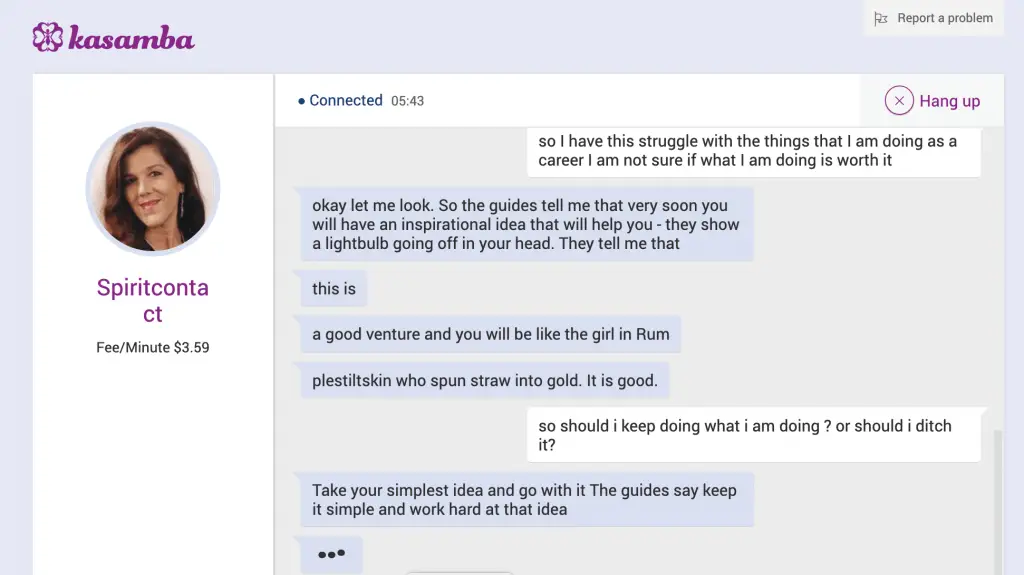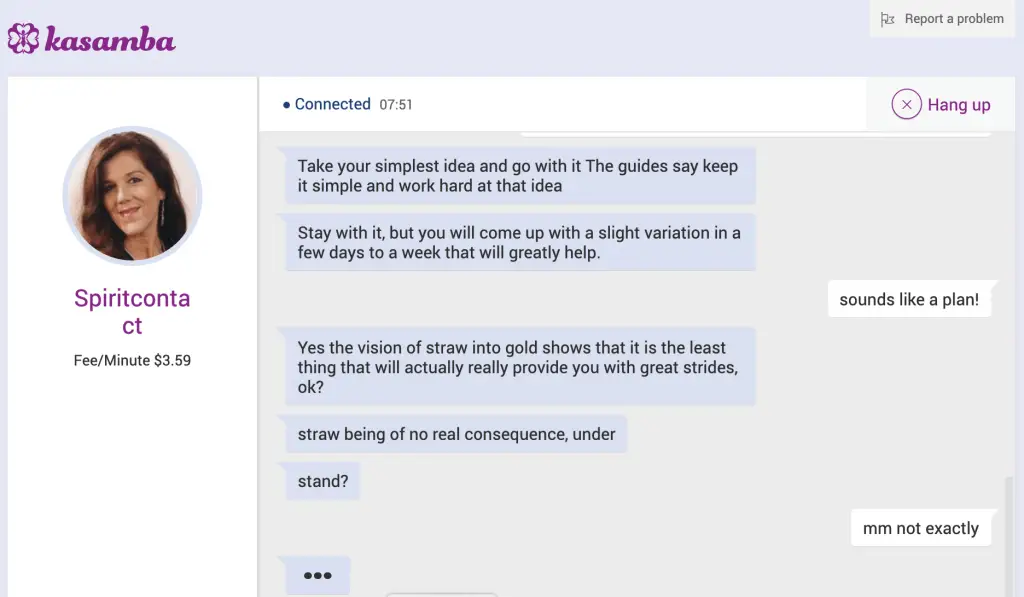 After the session, Hollie sent additional bits of advice in personal messages.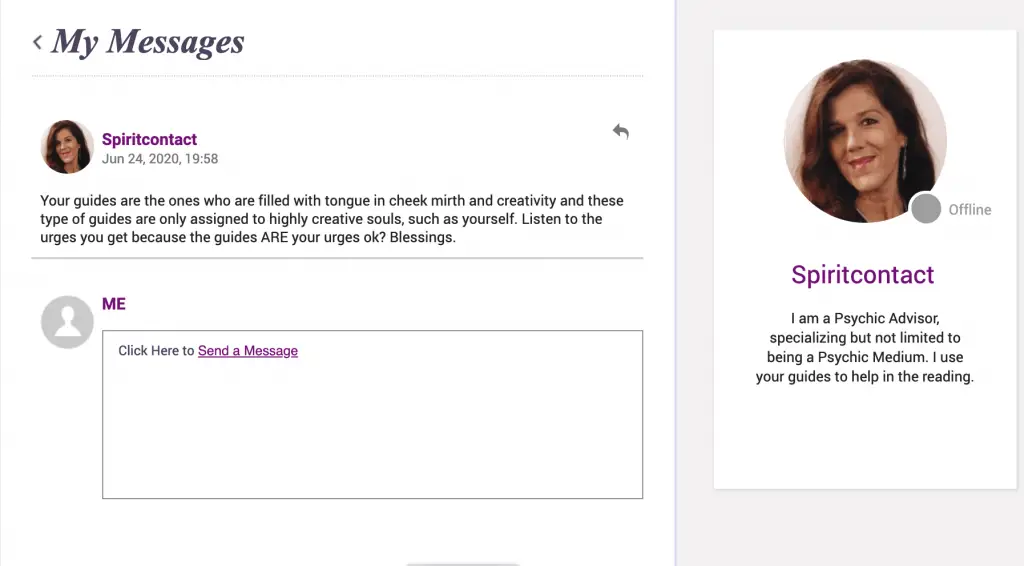 That felt really helpful, and she stood out as a very caring, compassionate, and insightful reader. And that is what I wanted from my spiritual guide. So if you are into this kind of attitude, you might want to check her profile and expertise and maybe give a trial chat a shot. 

How to find a fortune teller that will work for you? 
People behind Kasamba keep working on adding more features that will benefit the community. So it's getting quite easy to perform the search of the spiritual advisor that will work for your needs.  
Tip#1
You can sort all the psychics by talents and specialty: if you have questions about cheating, dating, career, or divorce – you can use the respective filters in the main navigation menu.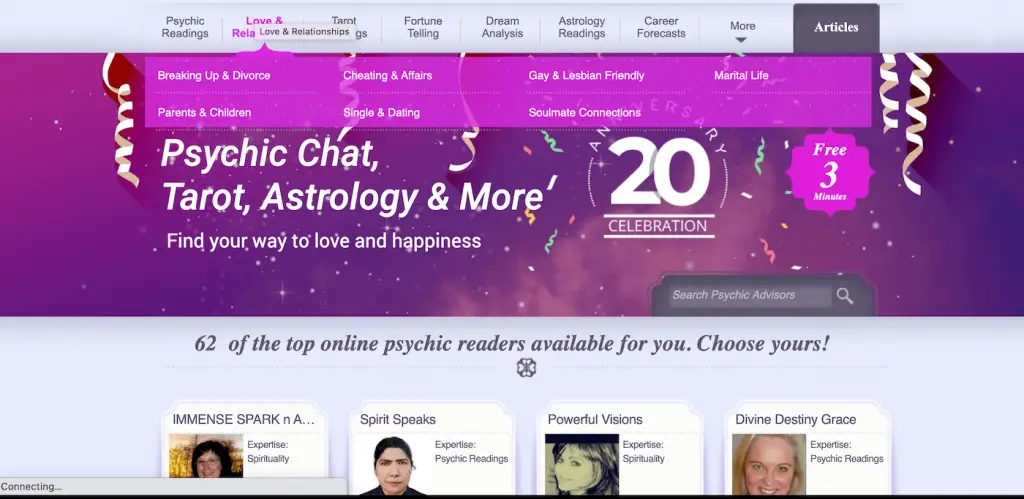 If you prefer someone specializing in remote viewing, aura reading, numerology, astrology, tarot, and dreams analysis, you will get it. 
Tip#2
Once the specialty is sorted out, you can narrow down the choices by price. 
Tip#3
And the next part (my favorite) is going through the reviews. I love to take a dive into all the references and see some more details about predictions' accuracy, advisors typing speed (I do prefer live chat sessions), the energy of the advisor, etc., etc. 
Even if the overall rating is high and positive, but I cannot find those in-depth reviews, I'd probably pass on this particular advisor. 
I think this strategy is why I've never had bad experiences with getting predictions on the Kasamba marketplace. 

Is Kasamba a scam?
Not at all. In fact, it's one of the oldest marketplaces in the industry launched back in 1999. 
It's a stable US-based company (initially it was Israeli-based), employing thousands of people. And demonstrating that they are taking customer service very seriously, judging by the reps' behavior on Trustpilot. 
They also take deep care of reviews of the service providers on the platform. So they would never delete or adjust negative ratings for the completed sessions. And they encourage users to leave those ratings. That's a good thing. (Especially given that it's getting practically impossible to shop for popular items on many marketplaces considering the number of fake reviews). 
And the company tries to look at a closer look at whom they accept to be a part of their community. Sometimes it might take weeks for a new spiritual guide to get approved on the platform. 
On top of that, Kasamba has pretty strict terms of services too. E.g., rating manipulation will get punished. As well as fake photos, inappropriate language, and plagiarism. 

Who WON'T benefit from the online psychic's reading? 
Are you skeptical and despise anything supernatural? Then I can't guarantee that you'll find the session with any psychic helpful. Maybe just entertaining at best. So there may be other better uses of your time. 
And if you are struggling with severe depression and serious psychological issues, it's better to contact your physician or someone else who is professionally qualified to help you.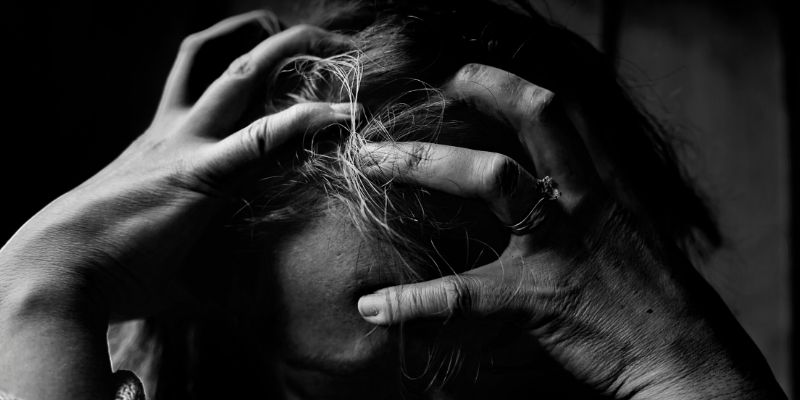 When might you find online spiritual guidelines useful? 
Are you struggling with day-to-day problems and just looking for some guidelines, clarity, and comfort? Then finding a spiritual advisor using marketplaces like Kasamba might be what's missing for you.  
Honestly, for most of us, I feel it can be as good as working with counselors or therapists. But therapy requires many sessions and costs so much more. ( As much as $400 for one 45-minute session, averaging at $100 per visit). 
While with an online psychic / aura reader / or spiritual guide, you can have a very brief conversation at the comfort of your home. Plan your questions in advance and find the guide that works for your budget and energy-wise. And you can quickly get very powerful insights within the $15-$30 price range. 
Do you have some doubts about your marriage or new relations? Do you feel a bit uncertain about the future? Or maybe you want to dig deeper into your personality and need some guidelines for your spiritual growth?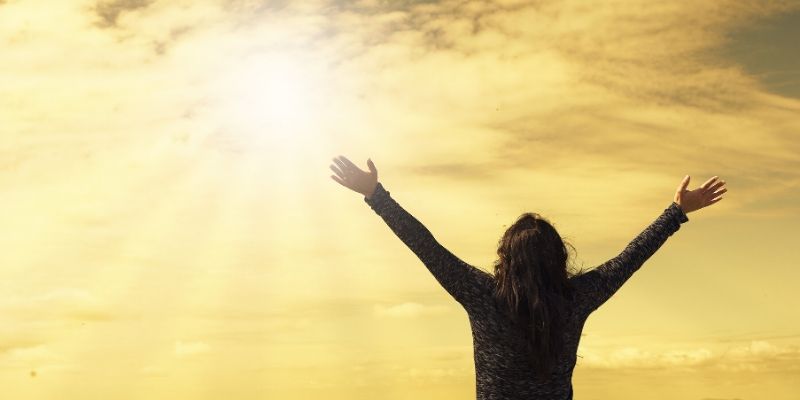 Whatever it is… I am 99% sure if you do proper research to find the advisor that works for you and focus on the potential outcome of the session, you'll be delighted with your experience.
At least go ahead and browse the reviews. And if you find anyone that seems knowledgeable (like my wonderful Hollie), you can always start with 3 free minutes to see if you feel good about a particular psychic. 

Thanks for the blog graphics: Canva.com

Disclosure: At Buddhatooth.com we only mention the products that we've researched and considered worthy. But it's important to note that we are a participant of several affiliate programs, including but not limited to VigLink and Amazon Services LLC Associates Program, an affiliate advertising program designed to provide a mean for us to earn fees by linking to Amazon.com and affiliated sites. As an Amazon Associate Buddhatooth.com earns from qualifying purchases.