Zircon Birthstone. Dreams Come True for Libras, Scorpios, Sagittarians, and Capricorns?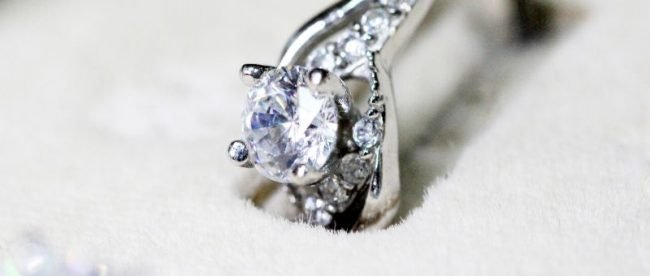 Sometimes, Zircon is used as a cheap substitute for diamonds. Still, in the real sense, this gemstone has a great value and even a more profound meaning as a birthstone.
Are you interested in a particular topic about this birthstone? Then use the table of contents below to jump to the most relevant section. And you can always go back by clicking on the black arrow in the right bottom corner of the page. Also, please note that some of the links in this article may be affiliate links. For more details, check the Disclosure section at the bottom of the page. 
What is Zircon?
Zircon is a zirconium silicate mineral. The word Zircon is derived from the Persian word "zargun," which stands for gold-colored. It has a chemical composition of ZrSiO4. Presently, these stones can be found in Cambodia, Thailand, Vietnam, and Tanzania.
This mineral is considered to be an essential gemstone that comes in many colors. The used of Zircon dates back to thousands of years. Its refractive index is on the high side, which gives it a brilliance that can be compared to that of a diamond.
Distinguishing Zircon from Diamond is not a difficult task. They contain traces of radioactive elements and undergoes a process known as metamictization. In this process, the inner crystal structure of Zircon gets destroyed.
Therefore, for this mineral to be used as gems, it has to be heated to create stability. This makes it safe for use because the radioactivity is minimized, thereby eliminating any health hazards.

What color is Zircon?
Zircon is popular and widespread because of its variety of attractive colors. It comes in different colors, so we cannot point out that Zircon has one specific color. Most times, the color of a Zircon stone is determined by the level of heating and irradiation it has undergone.
Zircon comes in different colors, such as brown, green, red, gray, yellow, pink, blue, and colorless. The color of brown Zircon can be altered into blue or colorless by subjecting it to a heat level of between 800°C to 1000°C.
Geological research has also pointed out that red and pink Zircon is got under natural conditions with a temperature of about 400°C. Blue is considered to be the most popular of all the Zircon gemstones. It accounts for over 80% of the Zircons in the jewelry market today.


What birthstone Is Zircon?
Blue Zircon, which is the most popular Zircon, is known to be an alternative birthstone for December. Which makes it a gem for Sagittarius and Capricorns. Zircon also has a significant influence on Libras and Scorpios.  


Zircon birthstone meaning
Zircon is a birthstone meant to clear your mind. This gemstone is known to restore purity. It also heals stagnant energy when you are subjected to stress. It is useful for chasing negativity and restoring your self-confidence. Zircon boosts your hopes and energy to keep moving forward.
This gemstone also reminds you of forgotten wishes. It gives you a pure state of mind and brings your dreams back to life. Zircon understands how you feel, attunes to it, and gives you the strength you require.
The stronger your wishes are, the more the power you can derive from Zircon. Due to its brilliance, this birthstone is also used to chase evil spirits away and give you a clearer perspective for the future. 
 With Zircon, your potentials are broadened.


Libra and Zircon
Zircon has a strong influence on Libra (from the 23rd of September to the 22nd of October). Libra has that charismatic and pure personality, and this is what Zircon represents too. It is believed to give the owner clarify and purity of mind. It, therefore, brings all, even forgotten goals back to Libra's life.
Check more gems for this sign in our guide about Libra birthstones. 

Zircon birthstone and Scorpio
Scorpios (anyone born from the 23rd of October to the 21st of November) are expected to be focused, brave, and extremely ambitious. And that's when Zircon birthstone's powers come to play. This gem is believed to understand the wearer's feelings and give all the energy to achieve any goals Scorpios are set for themselves. The more ambitious those are, the more strength you can expect to receive from Zircon.
Check more gems for this sign in our guide about Scorpio birthstones. 

Zircon for Sagittarius
Sagittarius' personalities are critical thinkers, positive-minded, and honest. And Zircon, as one of its birthstones, is thought to bring luck and positive things to Sagittarius( born from the 22nd of November to the 21st of December).
Check more gems for this sign in our guide about Sagittarius birthstones. 

Capricorn and Zircon
The Capricorn sign also falls within December. It runs from the 22nd of December to the 19th of January. Capricorns are known to be loyal, hardworking, classy, and ambitious. Since Zircon is a December birthstone, it can bring some benefits to those Capricorns born in December. It's believed that Zircon can expand wearer potential in any sphere of life, and that's exactly what ambitious Capricorn needs.
Check more gems for this sign in our guide about Capricorn birthstones. 

Zircon jewelry
Zircon birthstone ring
[content-egg module=Amazon template=item product="us-B06XH84LGD" disable_features=1 ]
Absolutely gorgeous and very comfortable to wear piece. It looks very posh and expensive and steals a lot of compliments. It's made of durable silver and features four 2mm round-cut pink zircons that bring along all the benefits of this birthstone but also adds up femininity and elegance. 
Zircon birthstone necklace
[content-egg module=Amazon template=item product="us-B074PL99XP" disable_features=1 ]
Pretty long 925 sterling silver necklace (18 inches +2 inch extender) with a stunning zircon pendant, about the size of a dime (0.55*0.58 inches). So it's quite a stunner without getting tacky. It comes in a gorgeous box along with a polish cloth and storage bag, which makes it a) look very expensive b) a perfect gift. 
Zircon sparkles beautifully. And has an excellent finish, with all the smooth edges. So there would be no clinging, and it can be safely worn with any clothing. 
Zircon birthstone earrings
[content-egg module=Amazon template=item product="us-B081SHSHMW" disable_features=1 ]
These super cute teardrop earrings made with hypoallergenic 925 sterling silver and feature 0.4*0.2 inch zircons. It's shiny, classy, and sophisticated but not necessarily breaking the bank. 
All Libras, Scorpios, Sagittarians, and Capricorns will definitely appreciate the birthstone gift coming in such an elegant wrapping.  
Zircon birthstone bracelet
[content-egg module=Amazon template=item product="us-B075W6FF9P" disable_features=1 ]
Beyond stunning and very durable white gold plated cubic zirconia bracelet with a very secure clasp. Its design was inspired by a Greek goddess of wisdom, Athena. And it means to represent the blessings of wisdom, courage to follow one's dreams, and good luck (on top of all the Zircons qualities and gifts as a birthstone). And the stones itself are amazing – almost indistinguishable from diamonds. The fabulous looking piece that comes in a beautiful gift box for a seriously low price (compared to the perceived value). A keeper!

Thanks for the cover photos: Canva.com

Disclosure: At Buddhatooth.com we only mention the products that we've researched and considered worthy. But it's important to note that we are a participant of several affiliate programs, including but not limited to VigLink and Amazon Services LLC Associates Program, an affiliate advertising program designed to provide a mean for us to earn fees by linking to Amazon.com and affiliated sites. As an Amazon Associate Buddhatooth.com earns from qualifying purchases.