9 Best Crystals for Friendship, Love, Long-Distance Relations, etc.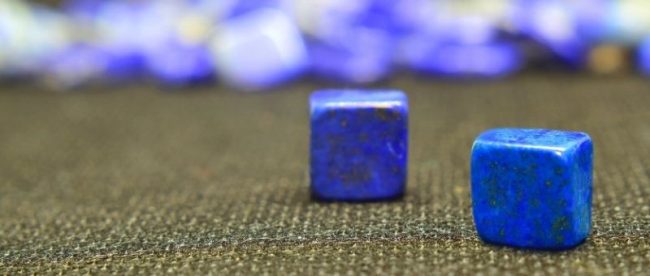 All relationships require trust and respect, though – and this takes ongoing effort. Certain crystals will help you work through conflicts in a calm state of mind and fortify the bonds of a long-time friendship. They can also strengthen your self-esteem to assist in starting new friendships. By stimulating the flow of positive energy in your ethereal field, crystals for friendship encourage joy, comradery, and tenderness. 
Whether you are looking to strengthen existing relations or foster new ones, this list might be helpful. 
Are you interested in specific crystals for friendship? Then use the table of contents below to jump to the most relevant section. And you can always go back by clicking on the black arrow in the right bottom corner of the page. Also, please note that some of the links in this article may be affiliate links. For more details, check the Disclosure section at the bottom of the page. 
Best crystal for friendship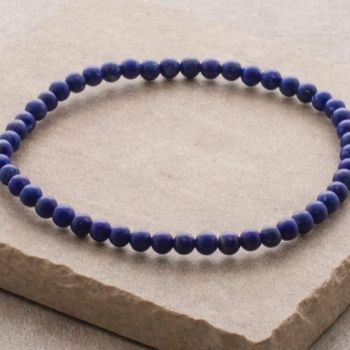 Sometimes we might find ourselves in a position where we actually like the other person but somehow discover that it is kind of hard to talk with him or her. This is where Lapis Lazuli comes in handy.
Its powers are making you open up more to people. Chances are that you're afraid to show your more genuine self to someone new.
With Lapis Lazuli, the most powerful symbol of friendship and open communications, all your worries will go away. This stone will serve as a reminder to be humble when dealing with others. And such an attitude is the best when it comes to creating genuine friendships. 

Best crystals for making new friends
Orange agate 
[content-egg module=Amazon template=custom/image product="us-B07H6112V1″]
Agate slices from Mookaitedecor. Check the current price here. 
Orange agate is quite a motivational crystal and believed to support the owner's positive outlook. Any kinds of orange agates – crazy lace, fire agate, or orange laguna – all of them boost confidence and enthusiasm. Fire agates are particularly good for stopping fears that can make it challenging to make new friends.
Opal
[content-egg module=Amazon template=custom/image product="us-B07VVTBYD1″]
Rare all-natural Opal pendant found on Amazon. Check the current price here. 
Opal is a dark, multi-colored stone that is recognized to promote new friendships.
The gem helps to create a steady flow and movement, which indicates it can assist with the initial stage of any relationship – extreme awkwardness phase. Instead, you'll find yourself enticing connections who you'll immediately hit off with.  

Best crystals for healing friendship
Blue Agate 
[content-egg module=Amazon template=custom/image product="us-B07H68GSS9″]
Blue Agate palm stone by rockcloud. Check the current price here. 
Blue agate gemstones are fantastic for starting new friendships or supporting old relationships. Any kind of blue agate will place you in a positive state of mind. It will relax you and improve your mindset to be more optimistic and cheerful and fun to be around.
If you have to work through some unresolved problem with your friend, blue agate will assist you in communicating with confidence and empathy.
Malachite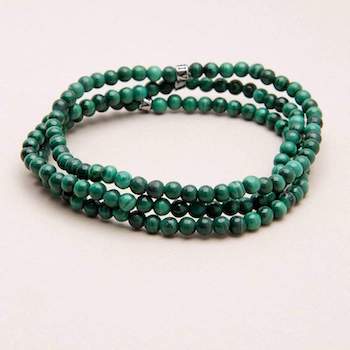 Malachite is a gorgeous stone to have around for when relationships are going through a rocky patch.
Negative emotions can make it challenging to talk to your friend openly. This can end up in bitterness and arguments.
Malachite works great for absorbing negative energy and discharging undesirable emotions. With these out of the way, it's much easier to fix or even rebuild any friendship.
These properties can also assist in making new friends. New connections are practically impossible to foster when you hold negativity, but malachite will solve this riddle for you.

Crystals for long-distance friendship
It's tough to make any kind of long-distance relationship to work. But if you really have that strong desire to make it happen, some crystals are there to help you out.
Just make sure that both of you have these crystals to use stones' power efficiently.  
For example, you both have a piece of rose quartz that you can meditate on or carry around at all times and think of each other while doing so.  
Blue Chalcedony
[content-egg module=Amazon template=custom/image product="us-B07F34J8YF"]
Gorgeous Blue Chalcedony necklace found on Amazon. Check the price here. 
You probably won't find a more appropriate gem for building stronger bonds than blue chalcedony. And it's remarkably efficient when it comes to long-distance relations. 
It inspires laughter and good listening skills. These two are crucial to keeping friendships alive, genuine, and spontaneous.
Sodalite 
[content-egg module=Amazon template=custom/image product="us-B07S35Z1HJ"]
Tumbled Sodalite by Top Plaza. Check the current price here. 
Sodalite is one of the most powerful crystals related to the throat chakra, responsible for any sort of communications. Blue crystals, in most cases, are associated with this chakra.
And ultimately help us speak the truth, be genuine, and improve how we express ourselves in relationships. And when there are miles between two of you, the perfect communications are the must. 
Garnet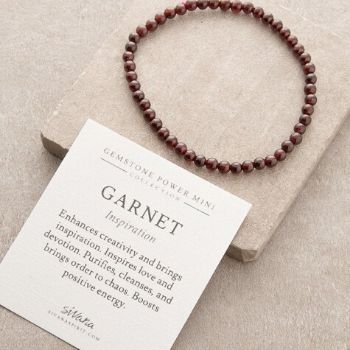 Garnet is a gem typically used in long-distance relationships because it can help stick with commitments. The loving energies of this gem also help boost devotion and transform your love for each other to energies of warmth and understanding.

Crystals for friendship and love
[content-egg module=Amazon template=custom/image product="us-B08BNJJ3C8″]
Palm heart made from Rose Quartz found on Amazon. Check the current price here. 
Rose quartz will possibly bring more love and affection into your life. It's a gem of unconditional love, and it releases massive positive energy. Most significantly, the pink stone allows you to attract love and beat any misery in your life.
The stone is ideal for any single ladies looking for love or just anyone trying to improve their love life. And what can be better than starting romantic relations with friendship to build a solid foundation for that love story to flourish? 
Thanks for the blog graphics: Canva.com

Disclosure: At Buddhatooth.com we only mention the products that we've researched and considered worthy. But it's important to note that we are a participant of several affiliate programs, including but not limited to VigLink and Amazon Services LLC Associates Program, an affiliate advertising program designed to provide a mean for us to earn fees by linking to Amazon.com and affiliated sites. As an Amazon Associate Buddhatooth.com earns from qualifying purchases.