This Made Me Believe in Psychic Predictions (It May Persuade You Too)
I am glad you are as interested in psychics as I am. 

Have you ever believed in their powers? 
I most certainly haven't. For the most part of my life, I was very rational and skeptical about anything spiritual and unscientific. Birthstones, chakras, and psychics included. 

Until the short encounter with one person completely obliviated all my previous beliefs.

Here's what's happened. 

A few years ago, I was traveling with my friend, Helen, a very spiritual girl. For the most part, we were quite close, but sometimes I'd be irritated about her views, and we would fight.
You know how it can be. 
One evening, right in the middle of yet another find, we went out for dinner and met an unusual woman. Rebellious wavy hair, olive skin, enigmatic smile. She was calm and focused.  The woman was sitting next to us at the restaurant.
And I felt weird when I saw her.
But I quickly forgot about her, because, as you might have expected, Helen and I were still fighting. 
Eventually, the mysterious woman chimed in. She introduced herself (Hollie) and mentioned she was a psychic. 

I scoffed. While Helen had the best time of her life, chatting away about all the weird stuff, suddenly feeling empowered by the presence of an unexpected ally. 
When the dinner ended, she pointed at me and said: "You, come with me."

"What an oddball," – I thought. 
But I followed. We've entered a tiny apartment located right outside the restaurant. Helen followed along, too. 

Once we've settled, the woman gave me a long and silent stare and asked:
"Well, whom do you want to talk to?"
I gushed. And asked if I can speak to my grandma. She died when I was little. But my mom keeps talking about her almost every day, as she was that wise figure in mom's life. Always have a piece of good advice to offer. 

The psychic nodded, closed her eyes and went mute for a while.  Then she started to describe all the things she was seeing. 

She described grandma's, her little garden, an old plush chair she used to sit after a long day, and other things hardly anyone, even my closest friends, knew. A little weird but still …
"Could be a part of the whole "guessing game" of scam mediums, " – I thought to myself.  

She really got me when she mentioned John Wayne. She said she kept seeing him on an old wooden style TV set, which started to scare me. 

Hollie kept going on and on about the roosters. My gran had five of those, along with dozens of hens as well. 

The whole time this was happening, I was filled with a strange feeling. An overwhelming energy kind of like when you see something sad, and your heart hurts. But it's also good in a way as if you are floating.

It sounds strange, but it's the only way I can describe it.
Do you know what I mean? 
I finally asked her if my gran was okay and where she was. The only answer was "a safe spot".

Gran asked me to look after my mom. 

"Your mom is lonely. It's not for a long time. But you better keep your eye on her, " – that was the message passed by Hollie. 

I later learned my stepdad moved back with my mom again.

She also said gran had another personal message for me. This is where I cried. "Stop trying to be some starving artist, you need to work hard. I don't want to see you fail, you can do good things if you take the right path." 

I am writing it right now. And it made me realize how cliche it is, but the way she said it made me cry. And it also changed me. Since then, I have held on to this experience because of the emotion and positive love and energy I felt.
Now I am more open-minded about spirituality and relentlessly searching for more answers and guidelines in life. 
Even though there's still a little scientific evidence about how psychics work, I now believe that there is more to knowledge than purely physical 3D reality has to offer.
There seems to be this vast wealth of knowledge and insights beyond what we can perceive with our 5 senses.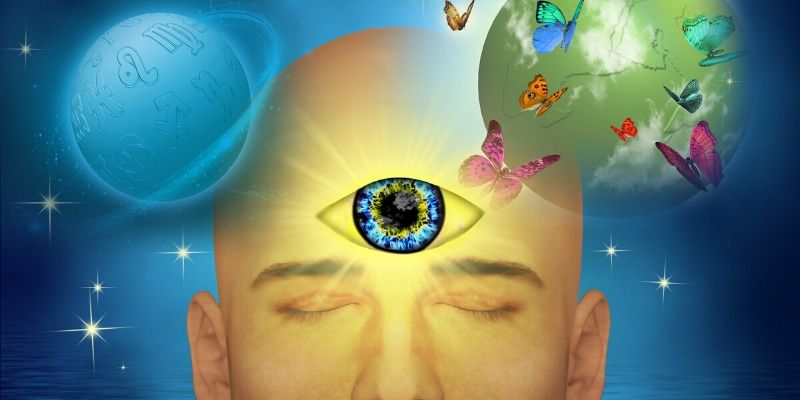 Long story short. A few months ago, I was browsing the web, and I found her… The very same woman who made that first life-changing reading for me.
The name and the look are exactly the same.
I got my online reading and was shocked: her predictions are as accurate as it was two years ago!

 I cannot say how this is done or where this information comes from. My guess is that many genuine, talented psychics, like Hollie, have just cracked the secret language of the universe.
And we can take advantage of their skills and use their readings as a warning or guidelines for a more fulfilling life.   
If you are struggling at the moment and have some uncertainties in life just spend three minutes for a free reading with Hollie.
She currently offers consultations at the largest community of psychics on the internet. Here's her page, you can check her approach to readings. You have nothing to lose, but, potentially, a lot of wisdom to gain. 
Thanks for the cover photos: Canva.com
Disclosure: At Buddhatooth.com we only mention the products that we've researched and considered worthy. But it's important to note that we are a participant of several affiliate programs, including but not limited to VigLink and Amazon Services LLC Associates Program, an affiliate advertising program designed to provide a mean for us to earn fees by linking to Amazon.com and affiliated sites. As an Amazon Associate Buddhatooth.com earns from qualifying purchases.