Why Does My Soulmate Ignore Me, and What Can I Do About It?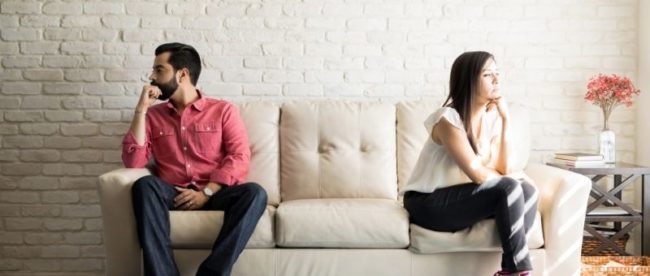 So you've met your soulmate, but he or she looks distant. He or she isn't talking to you, isn't responding to your persistent texts and phone calls, and you're left wondering, "Why is my soulmate ignoring me?" and "What does it mean?"
Here's the deal. If you're truly soul mates, why the nine cat hells don't you see the problem? If he or she isn't talking with you and you have no idea how to handle it, you two are NOT soul mates. Is there anything that can be done about it? Yes, if you just keep reading, you'll feel a lot better.
I don't think it's fair to claim they're ignoring you if they don't feel the same way about you. Soulmates are mutually beneficial. If the other person does not share your feelings, you are not technically soulmates.
Ask yourself why this person is "the one" for you.
Is it because of the way they seem, the way they dress, or because you've imagined them to be the perfect person for you? Someone who has checked all of your fictitious boxes. If this is the case, they are not the right person for you. They're a fabrication of your imagination, a fantasy you made up for yourself that has nothing to do with reality.
However, you are well aware of this. So the next question is, why do you continue to deceive yourself? Answer it, and maybe, just maybe, you'll find your way out of this never-ending maze.
Another thing to consider: if your soulmate doesn't seem interested, is aloof, or doesn't appear to want to be with you, this could be due to anything on her end.
Typically, the causes stem from your partner echoing your inner feelings thus understanding why they're silent begins with knowing yourself.
Do you have a specific interest in knowing why your soulmate ignores you? Then use the table of contents below to jump to the most relevant section. And you can always go back by clicking on the black arrow in the right bottom corner of the page. Also, please note that some of the links in this article may be affiliate links. For more details, check the Disclosure section at the bottom of the page. 
Your soulmate ignores you because you are hurt
So, what does this imply for you?
If you're the one being ignored, you're likely to be emotionally bruised, hurt, and bewildered.
Don't be concerned — your partner's quiet does not have to be filled with sadness and sorrow. Once you understand why your twin flame is ignoring you, implementing our 9 tactics will be a lot easier.
Your soulmate is taking the time to grow
Sometimes you and your soulmate need to learn and develop apart. Even though the shift in your relationship appears abrupt, it is not causing concern.
He or she may be learning something new, and they may believe they must go through this experience alone.
You'll be able to reunite amicably once they've learned everything they need to – but it could be a long wait until then.
Instead of dwelling on their absence, consider the suggestions below to discover how you may make the most of your soulmate's quiet.
Heal yourself and your soulmate will stop ignoring you
Healing is important for both of you. And while your partner is healing on their own, you should focus on fixing your traumas in the meanwhile.
So, what is it that needs to be healed?
To begin, it's a good idea to address any worries you may have. Recognize past traumas and erroneous negative thoughts (which you may have inherited through your ancestry or immediate family).
Other regions of your body that may require healing include:
Vows and pledges made in previous lives
Traumas from your previous life
Wounds and sexual wounds from this or a previous life
Wounds from childhood
You see, while some healing occurs together, most of what you and they need to process must happen separately.
So, rather than viewing their quiet as a source of grief, utilize it as fuel to heal yourself and revisit aspects of your soul that want attention.
If they're ignoring you, you can use this opportunity to take care of yourself for the time being.
You'll be ready to rejoin when your soulmate returns (and they will), after both of you have gone through a path of healing and self-understanding.
Thanks for the blog graphics: Canva.com

Disclosure: At Buddhatooth.com we only mention the products that we've researched and considered worthy. But it's important to note that we are a participant of several affiliate programs, including but not limited to VigLink and Amazon Services LLC Associates Program, an affiliate advertising program designed to provide a mean for us to earn fees by linking to Amazon.com and affiliated sites. As an Amazon Associate Buddhatooth.com earns from qualifying purchases.