9 Crystals for Clarity in Decision Making, Dreams, Guidance, etc.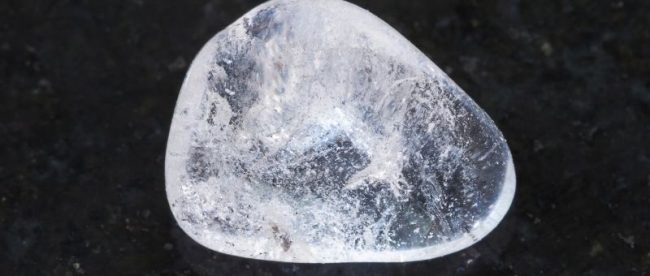 I know you know it, but life is so hectic these days that sometimes I am not sure how to get at least five minutes of calm and peace for myself. 
And how about times we need more minutes and more mental energy to think straight and make the right decisions?
That's when I am willing to accept all the help I can possibly get. Crystals for clarity or new meditation practice – I'll take it all.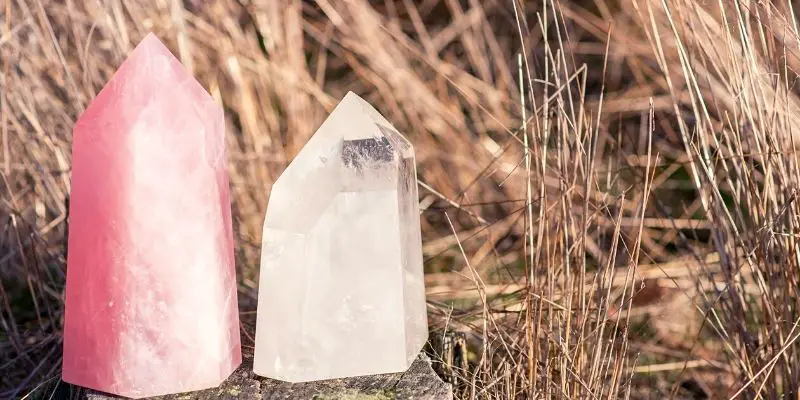 And we should never dismiss it. Like with meditation, there's a science behind the power of crystals. So even skeptics know that without crystals' piezoelectric effect, there would be no computers, watches, radios, cell phones as we know it. And these stones take the energy of the sound and turn it into electricity so that all the fancy devices can use it. 
Crystals have been praised as forms of medicine since ancient times, borrowed from Hinduism and Buddhism healing practices. 
And many believers (myself included) still swear by its powers. And practically any gem can assist you with some of your struggles. But today, it's all about crystals to use for clarity. Whether you need help with decision making or keeping your cool while processing unpleasant information, I am pretty sure that something from the list will work for you. 
Do you have a specific interest about particular crystal for clarity? Then use the table of contents below to jump to the most relevant section. And you can always go back by clicking on the black arrow in the right bottom corner of the page. Also, please note that some of the links in this article may be affiliate links. For more details, check the Disclosure section at the bottom of the page. 
Best crystals for mental clarity
Polished purple Scapolite from Amazon. See the product's page here. 
Scapolite is one of the best stones for mental clarity you can come across. Also referred to as the stone for self-discipline, it allows clarity and attention to buzz. It helps to keep you mentally awake to new challenges. If you aren't reaching your goals and stuck in the vicious wishful thinking cycle, get yourself scapolite to boost mental planning and problem-solving capacity.

Best crystals for clarity: my top choice
Malachite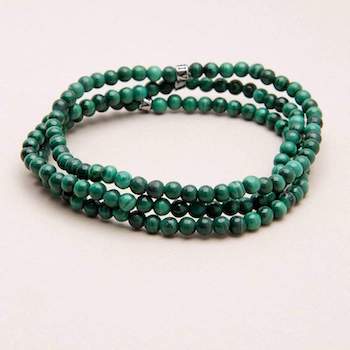 Malachite bracelet from my favorite crystal store Sivana 
When life gets wild, and it seems like there's a cloud of negative feelings over your thinking, malachite is a perfect crystal to ask for help. This clarity stone will help you analyze clearly what judgments will most likely work out and which are not for the best. It's a mighty crystal that is believed to help amplify your positive energy in whatever it is you are doing. 

Wait! Are You Ready to Finally Meet Your True Soulmate? WARNING: Many people are shocked to see what their soulmate actually looks like. And you might be too. But if you are not afraid to meet your destiny here's where to start.
Smoky Quartz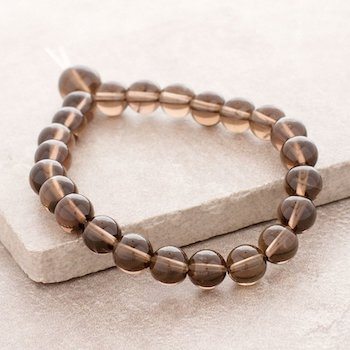 Smoky Quartz bracelet from Sivana 
Using Smoky Quartz is an excellent method to improve your clarity and concentration while keeping a positive outlook. It helps banish anxiety and tension while supporting your focus. Using this clarity crystal will help defend you against irrational stress that can get you in times when you are overwhelmed by external circumstances.

Best crystal for clarity and decision making
Natural Dumortierite from Amazon. See the product's page here. 
Dumortierite is a wonderful stone that is believed to help in unlocking the owner's third eye chakra. And improve your intuition along with emotional, mental, and spiritual intelligence. It is thought to boost your psychic powers and intuition and connect you with your spirit guides. When you are connected with them, answers seem to come a lot easier and the decision-making process.  
Tip from the editor: astral projection is one of the most powerful ways to achieve clarity in your life. You might think it's hard to master, but it's really not if you are guided by the right mentor. Celebrity hypnotist Dr. Steve G. Jones. is happened to be the one. So if you are curious about improving your skills of Out-of-body Experience you might check his teachings here.

Crystal for calmness and clarity
Raw Sodalite from Amazon. See the product's page here. 
Sodalite is one of the best crystals when it comes to memory and focus. It is also good for improving intuition and the ability to quickly grasp the overall outlook of any situation. That keeps the mind free of distractions when you need it to.
Besides, Sodalite is believed to help you stay calm and focused during challenging circumstances. And improves your ability to blend logic and intuition together for better analysis of any situation. 

Best crystal for clarity and guidance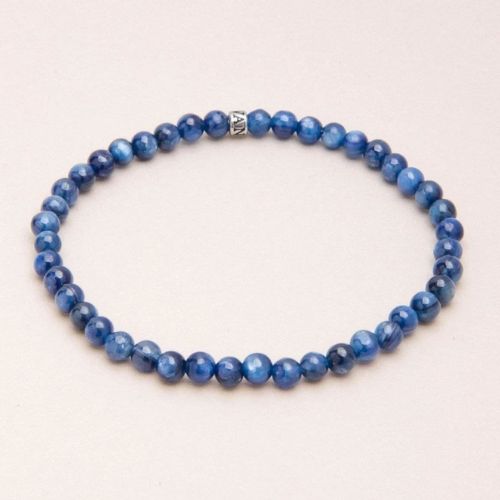 Kyanite bracelet from Sivana 
Kyanite believed to offer help through self-examination and intuitive guidance. It helps to create seemingly impossible pathways to overcome painful emotions that have kept us stuck. Having this crystal around is also believed to help eliminate any known patterns of self-destruction behavior, e.g., stop the negative self-talk. 

Crystal for courage and clarity
Amazonite bracelet from Amazon. See the product's page here. 
Amazonite is known for its ability to help you find your true self and live by your most important values. Even if the whole world seems to be against that. 
If you need clarity, the courage to pursue your dreams, or faith in your own powers – this crystal can be right up your alley.

Best crystal for dream clarity
Calcite bracelet from Amazon. See the product's page here. 
Many gems are known to help you learn from dream symbolism. Each crystal has it's own meaning, though. And if we are talking about getting some assistance with dream clarity, Blue Calcite is probably one of the best ones. It's known to soothe the mind that quiet unhelpful thoughts stimulate vivid dreams and understand its symbolism. 

Crystal for peace and clarity
Celestite meditation stone from Amazon. See the product's page here. 
Celestite has that unique gentle, and peaceful energy to it. And it feels like it shares it with the owner any time when he or she touches the stone. When you are anxious or fearful, this clarity crystal will help to shed your confusion while bringing in hope, peace, and mental clarity. 
Thanks for the blog graphics: Canva.com

Disclosure: At Buddhatooth.com we only mention the products that we've researched and considered worthy. But it's important to note that we are a participant of several affiliate programs, including but not limited to VigLink and Amazon Services LLC Associates Program, an affiliate advertising program designed to provide a mean for us to earn fees by linking to Amazon.com and affiliated sites. As an Amazon Associate Buddhatooth.com earns from qualifying purchases.