Crystals for Motivation: 8 Gems for Boosting Creativity, Confidence, etc.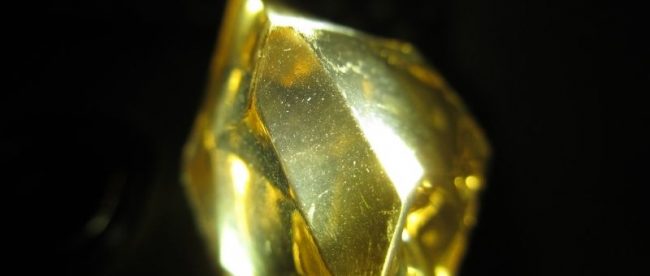 Most gems associated with the first three chakras can be considered good crystals for motivation as well. As those will help boost your physical vitality, increase your energy levels, and be more excited about finding and pursuing your goals.
These crystals are usually the color red or black (root/first chakra), orange (sacral/second chakra), or yellow (solar plexus/third chakra). But still, some motivation stones will work better than others. So I shortlisted 8 (from 50!) with the most powerful kick to do the best for specific circumstances.
Do you have a specific interest about motivation crystals? Then use the table of contents below to jump to the most relevant section. And you can always go back by clicking on the black arrow in the right bottom corner of the page. Also, please note that some of the links in this article may be affiliate links. For more details, check the Disclosure section at the bottom of the page. 
Crystal to help with energy
[content-egg module=Amazon template=custom/image product="us-B075ZTFNDC"]
Pocket Jasper from Amazon. More details here.  
One of the most powerful crystals for energy and motivation that will help you stir life back into your chi is red jasper. Its relationship with Earth fuels you with a very empowering and grounding energy. It allows you to move on with pursuing your goals with more confidence. This crystal for motivation is incredibly helpful during periods of stress. Because this gem is known to work very well for boosting courage and persistence while infusing you a positive mindset. And all that is crucial when you need that additional support when life gives you more and more lemons. 

Best crystal for motivation and creativity
[content-egg module=Amazon template=custom/image product="us-B07CPDX2DF"]
Gorgeous calcite sphere from Amazon. More details here. 
Orange calcite can be a good crystal when you are lacking motivation and creativity. It has that powerful energy that boosts willpower and thirst for success. This gem will help you to tap into your talents and eliminate any creative blocks and indifference. Wearing this crystal might help you get your ambition back. And give you the passion for working tirelessly until you reach your true potential (or at least something that appears like it).  

Crystals for confidence and motivation
[content-egg module=Amazon template=custom/image product="us-B0794Z3XZZ"]
Pocket Tiger's Eye from Amazon. More details here. 
Tiger's Eye is a powerful stone that instills confidence and self-respect and increases the owners' motivation to push toward achieving their goals. This crystal is a strong reminder of your worth, helping you attract more positive people. When you wear Tiger's Eye, you can manifest all your true desires effortlessly. A very powerful gem. 

Crystals for focus and motivation
[content-egg module=Amazon template=custom/image product="us-B07FSB93FT"]
Fluorite pyramid/money tree from Amazon. More details here. 
Ancient healers believed that Fluorite has something to do with activating both sides of your brain and bringing the owner's capacity to focus to the fullest.   
Suppose you're about to have an important appointment, or you simply want to focus on your super intimidating to-do list. In that case, this motivation crystal will supply you with all the productivity that you need. 
It works very well when shaped like a pyramid. And you can easily keep it at work or at your home office – at any place you come to work and focus on tasks at hand. 
If it's shaped like that is believed to boost your intellectual abilities and encourage the "flow" state. 
Plus, an added bonus, this stone is also believed to attract good news and promising opportunities. 

Crystals for motivation to lose weight
[content-egg module=Amazon template=custom/image product="us-B00GWR1Y3M"]
Raw Yellow Jasper from Amazon. More details here. 
For some of us reshaping our bodies is way more challenging than finishing the presentation or important thesis for a PhD. (I know that first hand – it's been 10 years of dieting since I could get from 161lb to 99lb. And the journey wasn't linear). 
So if there's something in the world of healing crystals that can help us keep the motivation during the process of pursuing our weight loss goals, I say we should take it. And Yellow Jasper is a very handy gem for that matter. This stone resonates with the solar plexus chakra.
And its ongoing endless stream of energy boosts self-confidence and personal power on the road toward our weight loss goals. With its help, we have the stamina and better self-discipline we need to build our perfect body. 

Crystals for motivation and self-belief
[content-egg module=Amazon template=custom/image product="us-B00GMEUNZK"]
Citrine earrings found on Amazon. More details here. 
You can feel better about yourself and your goals just by looking at citrine. This bright gem heats up solar plexus chakra, our internal motivator, and fires us up.  It is also believed to increase your self-confidence and teach you to be more resilient to external criticisms and negativity. (That may sometimes be a huge factor affecting your motivation).
With this gem at your disposal, you are willing to take risks and walk your own path toward your true self and your most inspiring goals, regardless of what others might think of it. 

Crystals for motivation in the workplace
[content-egg module=Amazon template=custom/image product="us-B08BN8NBFX"]
Blue apatite bracelet from Amazon. More details here. 
Blue apatite is another powerful stone for motivation that can help you reach your professional aspirations. It's believed to dissolve apathy and boost creative energy, intelligence, and a positive mindset towards your day-to-day work tasks.
Overall I strongly recommend all career-oriented people to give this stone a try. Especially if you feel that you need help in attaining more energy for executing your plans.

Best crystal for motivation of all
[content-egg module=Amazon template=custom/image product="us-B07XQRXRL4″]
Carnelian necklace found on Amazon. More details here. 
Carnelian is my favorite motivation stone. It carries that grounding and calm energy that gives that immediate boost in vitality. It is believed to inspire the owner to achieve his or her goals and bring more joy into everyday life. 
Carnelian is associated with Sacral chakra. It is considered to help improve creativity and push you through procrastination and fear of failure. It is a very unique, powerful, and versatile energizer. 
Thanks for the blog graphics: Canva.com

Disclosure: At Buddhatooth.com we only mention the products that we've researched and considered worthy. But it's important to note that we are a participant of several affiliate programs, including but not limited to VigLink and Amazon Services LLC Associates Program, an affiliate advertising program designed to provide a mean for us to earn fees by linking to Amazon.com and affiliated sites. As an Amazon Associate Buddhatooth.com earns from qualifying purchases.