Crystals for Strength (Physical and Emotional), Courage, & Positivity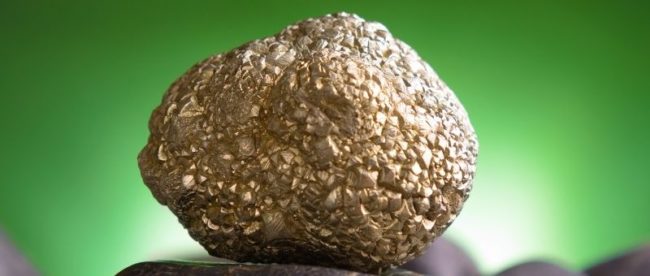 When you're feeling down, hopeless, or afraid, you don't see how you could overcome it. This is when crystals for strength can help you the most! Numerous crystals serve this purpose: to shield you and offer a moment to regain your strength. You can use those for meditation. Or you can wear a gemstone daily to protect yourself against negative energies. 
Gemstones for strength come in different shapes and sizes. And if you want to tap into their unique powers, you need to start by learning their properties. Next, we share our insights on the best strength stones you can start using today. 
Are you interested in a specific crystal for strength? Then use the table of contents below to jump to the most relevant section. And you can always go back by clicking on the black arrow in the right bottom corner of the page. Also, please note that some of the links in this article may be affiliate links. For more details, check the Disclosure section at the bottom of the page. 
Crystals for strength and courage
Feeling down happens to all of us at least once in a lifetime. And when we face difficult times, we have a hard time regaining confidence in our inner power. As such, we tend to lose strength and courage, making us feel even worse. The following stones for strength can turn out to be beneficial in such situations. 
Tiger's Eye
Tiger's Eye is the go-to strength stone because it can bring good luck, inner strength, and courage. It is extremely powerful, and it can offer mental clarity. It can assist you in problem-solving, and it can surround you with a soothing and grounding energy.
Onyx
Onyx is known as the stone of strength because it can comfort you during stressful times. If you lose your strength and courage during confusion or grief, it can guide you towards a better path. 

Crystals for strength and positivity
Depression, anxiety, or melancholy can take a toll on our well-being. A crystal for strength can comfort you and open new opportunities.
Pyrite
Pyrite has numerous purposes but overall is ranked as the best crystal for positive energy. It is handy for dealing with thoughts fixed on despair and melancholy. It can deal with frustration while restoring your willpower, courage, and strength. 
Hematite
Hematite is a stone of transformation. It is an excellent choice for healing your aura, especially if you're having a hard time regaining strength. It can boost the positive energies around you, which is why it has a powerful balancing effect. Hematite keeps you grounded no matter how difficult the situation you're in is. 

Crystals for power and strength
Power and strength go hand in hand. And if you want to improve those, you'll have to be willing to work hard. Using a strength stone can aid you in uncovering hidden energies within you.
Aventurine
Sometimes we lack power and strength because we don't believe in ourselves. Aventurine is one of those crystals for strength that will inspire you. It encourages you to harness the power of your inner self so that you achieve your true potential. 

Crystals for emotional strength
Working with crystals can contribute to both emotional healing and balance. Yet, some particular stones are better at boosting emotional strength. The most effective ones are listed below.
Bloodstone
Bloodstone is a type of green quartz. It can help you ground the heart energy and remove impatience and aggression. But the main reason why bloodstone stands out is its ability to promote emotional strength. 
Calcite
Calcite is available in numerous colors. And no matter which calcite you opt for, it can cleanse your chakras and balance your energy levels. Calcite is excellent for releasing negative emotions, soothing anxiety, and alleviating fear. It is one of the best emotional strength crystals nowadays.
Moonstone
Moonstone soothes emotional instability and deals with stress. It can help boost emotional intelligence while uncovering your real emotional strength. It is an excellent stone for healing and managing emotional stress. 

Crystals for strength and protection
We all need protection! At work, at home, or on the street, our emotional well-being is exposed to numerous triggers. Several gemstones for strength can protect you and offer a much-needed assurance you can safely move forward.
Fluorite
For the best protection, Fluorite is your ally. It's all about opening your heart and discovering strength. It creates clarity and offers openness through the ability to reveal boundaries. If you place this crystal on your heart chakra, it can balance inner energies to prevent negative thoughts. 
Kyanite
Kyanite is rather interesting because it promotes compassion, communication, and safety. These are essential for protection, but at the same time, they offer a higher level of trust in your strength. It encourages you to express yourself since it teaches you how to use your vulnerability to your advantage. 

Crystals for strength and confidence
You can't have strength and confidence without inner clarity. And discovering your self-worth can be beneficial for you. Fears and low self-esteem can make you less confident in your true potential. Luckily, with the help of crystals for strength, you can regain confidence and power with ease.
Carnelian
Even though carnelian is all about action, it can be gentle with you. It offers a powerful boost to your willpower, and it drives back positive energy to you. It can assist you in taking the necessary steps to rediscover confidence in yourself.
Malachite
Malachite shields you from negative energy as you take action in the world. And at the same time, it increases the strength and willpower you already possess. 

Crystals for inner strength
Gemstones for strength can aid you in using that power to your benefit. But crystals for inner strength are some of the most valuable. These enable you to rediscover yourself and relearn your true potential. 
Amethyst
Amethyst is a stone as mystical as it gets. It has numerous purposes, including bringing stability and inner strength.
Lapis Lazuli
Lapis lazuli is a gorgeous stone that resembles the starry night. It brings a lot of balance. But it is commonly used to improve inner strength. It gently protects you against negative thoughts while encouraging you to step outside the box. 
Thanks for the blog graphics: Canva.com

Disclosure: At Buddhatooth.com we only mention the products that we've researched and considered worthy. But it's important to note that we are a participant of several affiliate programs, including but not limited to VigLink and Amazon Services LLC Associates Program, an affiliate advertising program designed to provide a mean for us to earn fees by linking to Amazon.com and affiliated sites. As an Amazon Associate Buddhatooth.com earns from qualifying purchases.