11 Best Crystals for Fertility: Carnelian, Ruby Zoisite, Hematite, etc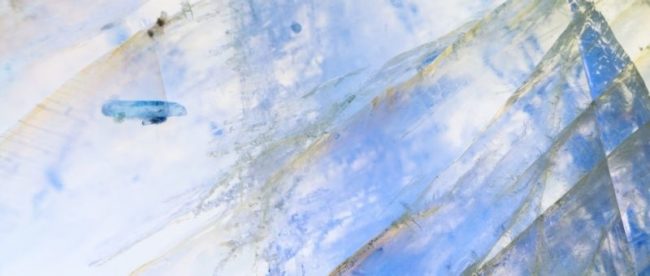 Many struggles with fertility. Both men and women can have this problem, which is why most of them seek alternative solutions. And one of those is using crystals for fertility. It was believed that some crystals are efficient in healing the body from within and favor the appearance of pregnancy.  
If you're looking forward to having around a crystal for fertility, this article is for you. We know how challenging this time in your life is. So, we shared insights on some of the best crystals for infertility to use starting today. Let's see which gemstone can help you overcome this struggle and welcome a new life in the world.
Do you have a specific question about choosing the best crystal for fertility? Then use the table of contents below to jump to the most relevant section. And you can always go back by clicking on the black arrow in the right bottom corner of the page. Also, please note that some of the links in this article may be affiliate links. For more details, check the Disclosure section at the bottom of the page. 
Which crystals work for fertility?
Moonstone
Moonstone and fertility represent one of the most common topics. And this happens since this crystal is one of the best fertility stones you can use. It is potent since it's aligned with the energy of the moon. This feminine energy can help couples unlock their fertility.
When you use a moonstone under a full moon, it charges with divine feminine energy. As such, it transforms itself into one of the best crystals for fertility. And you might want to wear it during and after sex to improve your chances.
Remember that this crystal symbolizes love. So, it would be best if you focused on your emotions and feelings rather than on the idea of getting pregnant. Its healing energies will surprise you most pleasantly.
Carnelian
Another popular choice for fertility crystals is carnelian. It has a powerful sexual vibe, which unlocks creativity and any blockages in the reproductive system. In addition, it can boost confidence concerning the idea of giving birth. But maybe one of its most influential aspects remains the fact that it's a crystal of passion.
Carnelian makes you more passionate and spontaneous in lovemaking. This boosts your reproductive system, balances hormones, and removes any blockages you might have. Carnelian connects deeply with women, so you should wear it at all times. It is a good choice as crystals for fertility and pregnancy since it balances the ovaries and stimulates the uterus and vagina.
Aquamarine
Aquamarine is also high on the list of crystals for fertility and conception. This is because it has a protective power and can shield the mother-to-be against negative vibes. Besides this, aquamarine protects the baby before and after he is born.
This is a potent fertility crystal, and it can help you get pregnant faster. And the best part about it is that it can discourage miscarriages. If you're having a hard time getting pregnant, wearing this crystal might help you achieve what you desire most.
Rose Quartz
The link between rose quartz and fertility is more powerful than you think. This gemstone is known for its healing properties that bring a deep sense of calmness and peace. But a lesser-known fact about it is that it can boost your overall fertility.
For those suffering from sexual dysfunctions, rose quartz is their ally. It can manage the situation and help the body recover. So, it removes bad energies, fears, anger, and resentments to cleanse your body and restore fertility. It is an excellent choice to wear during pregnancy and childbirth. Rose quartz is a powerful crystal that restores the balance between the body, mind, and spirit.
Fluorite
There are numerous fertility gemstone but are only a few with similar properties as fluorite. This crystal can boost sexual urges and libido. But what is more important, it removes any negative vibrations around you to favor a smooth conception.
Fluorite is known for its ability to balance hormones, deal with PCS and PMS. In addition, it aids with drastic hormonal changes and stabilizes them. As such, it is of great help for those having a hard time getting pregnant.
Aventurine
Aventurine is a gentle and soothing gemstone. It is one of the best healing stones for fertility, helping you understand the imbalance in your reproductive system.
This gem will encourage pregnancy and boost fertility. But there is more! It has a powerful vibe of optimism that will help you overcome any negative thoughts you might have. It will stir your focus towards pure love.
Celestite
We all have guardian angels. And we need their help in our struggles. For those having a hard time conceiving, celestite can become their best friend. It calms the mind while ensuring you can easily reach out to your guardian angel.
Celestite uses that higher power as healing energy. It channels it to your reproductive system to stimulate it and favor the appearance of pregnancy.
Unakite
Unakite isn't as popular as other crystals. But it is helpful with getting pregnant and giving birth. It boosts fertility and, at the same time, protects the mother and baby. It keeps both healthy and shielded from negative energies.
This crystal is more than soothing. It can offer balance and calm throughout the pregnancy. And, of course, it is recommended for using for a successful conception and healthy pregnancy.
Ruby Zoisite
Ruby zoisite is another stone for fertility to keep close. It offers support with fertility issues, but at the same time, it supports the proper development of the fetus.
This crystal stimulates the root chakra. This attracts the vitality of life, which in turn will provide a deep sense of enthusiasm.
Hematite
Hematite is a relaxing, grounding, and charming crystal. It has numerous healing properties, including treating anemia, muscle cramps, and nervous disorders.
When you're trying to get pregnant, wearing hematite as a necklace will welcome uplifting energies. It will clear your mind and prevent you from thinking about the difficult challenge you have in your life.
Tiger's eye
Tiger's eye has a powerful manifesting energy that can help you achieve what you desire most. It supports you in manifesting your dreams and desires. So, all you have to do is visualize it.
It can help you with fertility problems since it comes with a deep sense of balance and optimism. It can balance the energies of your reproductive system, supporting conception and fertility.
Thanks for the blog graphics: Canva.com

Disclosure: At Buddhatooth.com we only mention the products that we've researched and considered worthy. But it's important to note that we are a participant of several affiliate programs, including but not limited to VigLink and Amazon Services LLC Associates Program, an affiliate advertising program designed to provide a mean for us to earn fees by linking to Amazon.com and affiliated sites. As an Amazon Associate Buddhatooth.com earns from qualifying purchases.