The Most Powerful Gemini Birthstone: is it a Pearl? Or Maybe a Moonstone?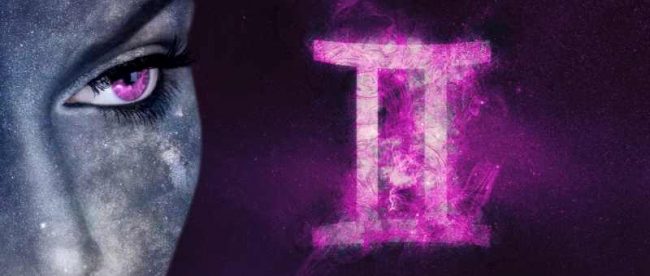 This article is a part of our ultimate birthstones series, and here we will discuss all Gemini lucky gems. Are you Gemini? Or know someone who is? Then read on, let's find out which gemstones resonate better with sign's personality. And learn more about Gemini character. 
Are you interested in a particular topic about Gemini birthstone? Then use the table of contents below to jump to the most relevant section. And you can always go back by clicking on the black arrow in the right bottom corner of the page. Also, please note that some of the links in this article may be affiliate links. For more details, check the Disclosure section at the bottom of the page. 
Gemini: what are they like? 
If you are born between the 21st of May and the 20th of June you are Gemini. And people born under this sign are pretty awesome – they are known as smart, sharp, and speedy. They make a great company, but you can't define them easily.
They're typically passionate yet easy-going beings who are always down for an adventure or intellectual conversation. However, this sign has some weaknesses too.
At times Gemini can be superficial, unreliable, and a bit impulsive. Lucky for us, there are always a birthstone or two that might be helpful in fixing it. 
That's it for now, let's move on to the birthstones.

What is Gemini's birthstone?
Main Gemini birthstone is Pearl. Besides, this sign also influenced by Emerald, Moonstone, Agate, and Alexandrite. Apart from that, Chrysoprase is known as a lucky stone for people born under this sign. It's thought to support Gemini in all aspects of life.

Gemini color
Ruled by Mercury, Gemini is associated with the cheerful and inspiring shades of yellow, white, and light green. All that good creative energy can turn restless because of red. So this color has to be avoided for the sake of the Gemini's peace of mind. 

Gemini birthstone color 
Inspiring light colors like white, lifts Gemini's spirit, triggers curiosity, and brilliant ideas. It enhances Gemini's mental powers and focus. That's why amongst the most important sign's gem is a pearl, as this Gemini birthstone color is white-ish and lustrous.

Gemini birth flower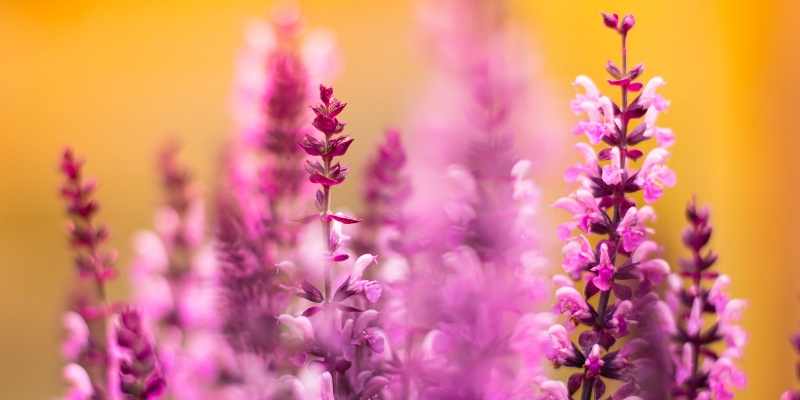 Gemini flower is Lavender. That's because of the flower's influence, Gemini always seems to be able to find their muse and stay amazingly productive and creative. Sometimes people born under this sign might feel drawn into many directions. That's lavender speaking.
This flower tends to spread its beauty far for all to enjoy.

Gemini lucky stone
Chrysoprase is considered as a talismanic stone for Gemini. This gemstone believed to stabilize emotions, prevent depression, and support the Gemini in all aspects of life.


May Gemini birthstone 
Emerald is the talismanic stone for the sign and also the best stone for Gemini born in May. Emerald is believed to endow eloquence in speech and enhance intelligence, and at the same time bring emotional well-being to the owner.


Birthstone for Gemini born in June
Three birthstones work well June born Geminis. Those are Pearl, Moonstone, and Alexandrite
Pearl is the most important stone for Gemini.
Pearls are thought to enlighten the mind and stimulate the mood while assisting the wearer in discovering more about self-love and in loving others as well.
Like an iridescent pearl, the Gemini shines alone. However, similarities do not end there. Both the gem and the Gemini have an inner beauty hidden beneath a rough exterior.

Geminis can get excited quickly. On the other hand, sometimes that excitement can make Gemini really anxious and indecisive. The great thing about the Moonstone is that it accentuates the advantageous qualities of the Gemini– creativity and ravening desire for life– and smoothes more tricky ones, such as anxiety.

Another important Gemini birthstone is alexandrite. It's associated with concentration and learning, Alexandrite is believed to strengthen owners' intuition. This Gemini stone aids with creativity and inspire imagination, bringing good luck to the owner.

Gemini birthstone jewelry
This strand of pearls is terrific. They are beautiful and uniform in color and size. They have a dazzling glowing luster and a soft white, almost champagne color.
Pearl, the most important Gemini gemstone, symbolizes wisdom gained through experience. It will help the owner to learn the lessons with every life experience, and it will make you wiser and stronger for it.
Check more reviews and current price

here

. 
This beautiful Victorian style natural emerald ring is elegant and gorgeous. And it can be a fantastic gift for any Gemini born in May.
Emerald is known as the "stone of successful love," and believed to enhance loyalty in your family or partnerships. It also enhances unconditional love, unity, and promotes friendship. And that's truly is an excellent set of gifts and benefits one might expect from the birthstone. 
Check more reviews and current price

here

. 
These small Chrysoprase stud earrings are dainty and beautiful. They are a pretty light green color, the shade of inspiration for Gemini.
On top of being Gemini's lucky stone, Chrysoprase is believed to manifest optimism, joy, and happiness. Some say it also helps when facing threatening situations because it is thought to strengthen your ability to act from compassion rather than fear or anger.
Check more reviews and current price

here

.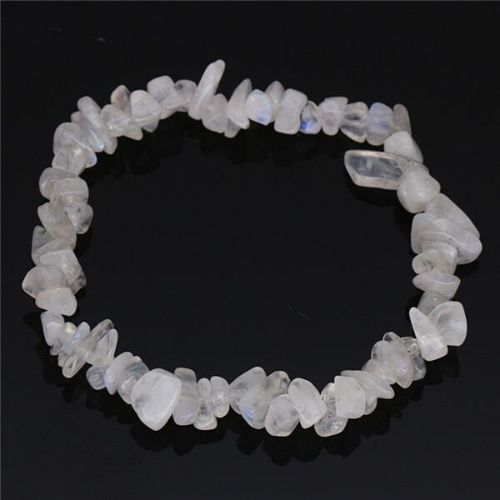 Stunning natural moonstone bracelet can be a great addition to birthstones collection for June-born Gemini. It's well made, and the beads are of very high quality.
On top of it, Gemini will receive all the benefits of the Moonstone. Sometimes this gem is called a stone of inner growth and strength. It is believed to help soothe emotional instability and stress, enhance personal power.
Moonstone also is known to boost intuition, so if you are missing guidelines and direction in your life, this crystal can be your good friend.
Check more reviews and current price here. 
This exquisite necklace features untreated (and gorgeous) natural Moonstone. The Moonstone sometimes referred to as "The Traveler's Stone."
Travelers are told to have it to ensure safe travels. And it has also been a master healer for women since ancient times. As it brings soothing, healing, calm energy, and helps regain your power and inner balance. Great little find for June-born Geminis, excellent price, and fantastic value. 
Check more reviews and current price

here

. 
Thanks for the blog graphics: Canva.com

Disclosure: At Buddhatooth.com we only mention the products that we've researched and considered worthy. But it's important to note that we are a participant of several affiliate programs, including but not limited to VigLink and Amazon Services LLC Associates Program, an affiliate advertising program designed to provide a mean for us to earn fees by linking to Amazon.com and affiliated sites. As an Amazon Associate Buddhatooth.com earns from qualifying purchases.