Aquarius Birthstones: Powerful Amethyst, Lucky Jasper, and More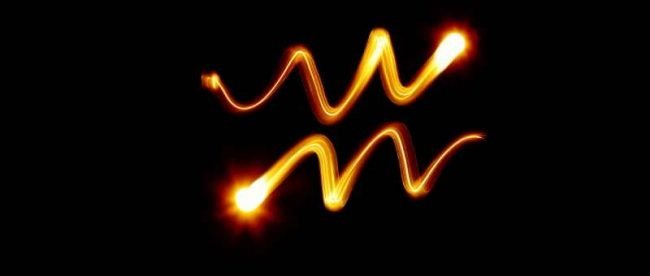 This article is a part of our ultimate birthstones series, and here we will discuss all Aquarius's lucky gems. Are you Aquarius? Or know someone who is? Then read on, let's find out which gemstones resonate better with sign's personality. And learn more about Aquarius's character.
You can use the table of contents below to navigate to any section of this article quickly. To go back just click on the arrow in the bottom part of the screen.
Aquarius: what are they like?
If you were born between the 20th of January and 18th of February, then you are Aquarius.
Aquarians are also known for being confident and self-assured. People born under this sign get quickly captivated by exciting things around them, making them discoverers and inventors of sorts.
They are always shining through thanks to your curiosity, originality, and unpredictability.
Sometimes this may be entertaining, but it is not always productive, though.
Overall people born under this sign has a bunch of great traits: they are generous, friendly, kind, and intelligent. As for the negatives: they can be emotionally detached and irresponsible sometimes.
Aquarius color
This energizing and innovating sign is ruled by the planet Uranus, so the colors associated with Aquarius are the ones bursting in energy in a way: silver, white, lilac, sky blue, and yellow. Those are all excellent shades for lively Aquarius.
Amongst the hues to avoid are orange, black, and gold.
Aquarius birthstone and flower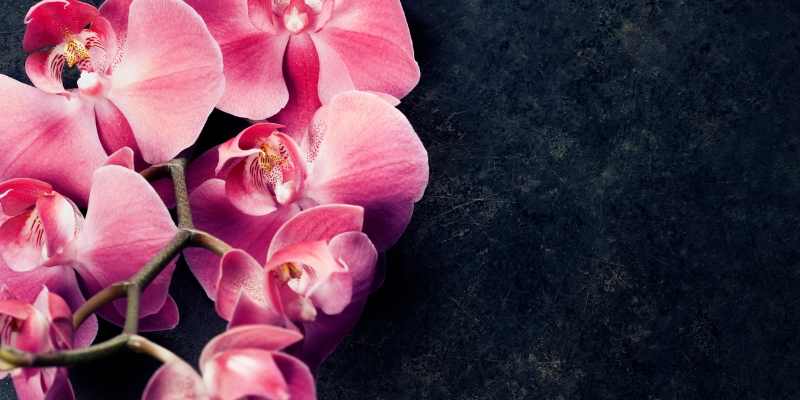 The birth flower of Aquarius is a beautiful Orchid. Just like this flower, you have a dreamy character, and people are attracted to your unique, sometimes eccentric habits. You can be contradictory, but you know exactly where you are coming from.
The most essential birthstone for Aquarius is Amethyst. This gem has a stabilizing effect on the personality and temperament of Aquarius, a sign that shies away from expressing emotions and can sometimes seem aloof and uncompromising. Aquarius also can benefit from Garnet, Turquoise, and Jasper. 
Aquarius lucky stone
Jasper has been known as a talismanic stone for Aquarius for years. This gem can exist in different colors, including red, green, yellow, white, and black. The yellow jasper is the lucky one for Aquarius. It's believed to balance energy, stabilize emotions, and shield the owner from bad vibes that are being sent to his or her way.
Another crystal to mention in this section is Turquoise. This gemstone is associated with Uranus, the sign's ruling planet, therefore it's the planetary stone for Aquarius. This gemstone is believed to attract luck in several areas, including friendship, money, success, and love.

January Aquarius birthstone
If you are born in January, then your best birthstone is Garnet. The Hindu religion acknowledges this serpent stone for this month, as well as contemporary Western astrological traditions. As Aquarius birthstone garnet is known to enhance spiritual healing and symbolizes perseverance as well as strength, reinforcing commitment, and tenacity. It also helps foster the dependability and commitment Aquarius have to others and removes the slight coldness of this zodiac sign.
Birthstone for Aquarius born in February
The birthstone for February is Amethyst, the most potent birthstone for Aquarius. It's a quartz variation, distinguished by its long prismatic crystals. It has six sides at each end that can only display their shade at the tips. 
Amethyst is a crystal of spiritual purification. It clears wearers' energy of negativity and attachments. 
Amethyst is believed to help Aquarians handle tough situations in a more thought-through manner. It also calms the mind and gives its wearer a clearer vision of the obstacles and the path ahead. Ans helps Aquarius to sort out his or her thinking patterns to make the right decisions. 
Aquarius birthstone jewelry
This oval shape natural Garnet silver ring is perfect for any January-born Aquarius known for his or her affection toward rings. It's sparkly, gorgeous, and durable. The stone is a natural garnet and looks a bit darker than the simulated ones do. The Garnet is known to be a symbol of triumph, purity, companionship, truth, and confidence. And it would be great to have an option to promote all those things throughout our lives.
Check more reviews and current price

here

.
Another option is a ring with the "lucky" Aquarius stone: Turquoise.
This magnificent piece is made of silver too. And features natural, color-enhanced, copper-infused matrix Turquoise. Very unique and pretty. Add some crystal's properties to the mix. It's believed to promote creativity, intuition, wisdom, and positive thinking. And you've got a legitimately best possible gift for Aquarius ever.
Check more reviews and current price

here

.
This gorgeous piece is from NOVICA. And I just love this brand and the mission behind it.
It was created along with National Geographic. The company is striving to find freakishly talented artisan designers from all around the world and allow selling their masterpieces to the public at a grander scale. They say their motto is to "spread global happiness," and I am not sure if any business has a better mission.

So, this beautiful necklace would be not only something pretty, sitting on January-born Aquarius neck. It will also bring the owner the natural state of joy and vitality (that's what Garnets do too!). And it will have an even more profound meaning – spreading global happiness.
Check more reviews and current price

here

.
Simple, yet stunning and elegant silver earrings, featuring African Amethyst would be a great fit Aquarius born in February. They are a perfect size, not too big that they look gaudy and cheap and not too small that they are unnoticeable. The setting is nice and overall, this pair is very worth the money.
And it comes along with the healing properties of Amethyst. E.g., this crystal is believed to calms anxiety and balance the mood swings. Great for big city life. Or any life in this day and age really.

Check more reviews and current price

here

.
This bracelet is powerful. And it's not only turquoise, one of Aquarius's birthstones, that makes it so.
This particular combination of materials – Yak bone, coral, and turquoise – has been known for hundreds of years among Tibetan people. It believed to help the body balance its energy and bringing more groundedness and alignment with the universe.
Turquoise birthstone benefits for Aquarius will top up the wisdom of Tibetan monks. Clear mind, powerful protection, a boost in creativity, wisdom, and positivity – those are just some of the gifts that this birthstone believed to bring to its master.
The bracelet is available at the Sivana store, an awesome spiritual gear store. And the founders were super nice to offer a 30% discount to my readers. To activate the offer you can use the code BUDDHATOOTH at the checkout.
another bracelet option is this jasper piece.
A simple stretchy bracelet like this can be made with different stones. But it's Aquarius's lucky one – Jasper. This gem is known to help manifest strength, courage, and wisdom. The stone's energy is grounding, bringing the wearer the sense of harmony, stability, making them feel present at all times. The crystal is also known for its ability to amplify self-confidence and courage, bringing energy and enthusiasm to wearers life.
And, it's worth mentioning, that the bracelet comes with an additional bead and elastic if something ever has to be replaced. Very thoughtful.
Check more reviews and current price

here

.
This terrific natural Amethyst pendant actually comes with two – a 16 and 18-inch – sterling silver chains. The stone is embellished with small cubic zirconia. Lovely box and a cleaning cloth are also included.
The piece is perfect in every aspect, and the best of all is that February born Aquarius got to enjoy all the powers that their birthstone brings along. Ability to keep the owner focused, whether when fighting battles or negotiating deals – is just one of many properties that are attributed to Amethyst.
Check more reviews and current price

here

.

Thanks for the cover photos: Canva.com
If you've found the information above valuable, please, share it. And thank you for reading.
Disclosure: At Buddhatooth.com we only mention the products that we've researched and considered worthy. But it's important to note that we are a participant of several affiliate programs, including but not limited to VigLink and Amazon Services LLC Associates Program, an affiliate advertising program designed to provide a mean for us to earn fees by linking to Amazon.com and affiliated sites. As an Amazon Associate Buddhatooth.com earns from qualifying purchases.