Best Libra Birthstone: Opal, Sapphire, or Other Gem?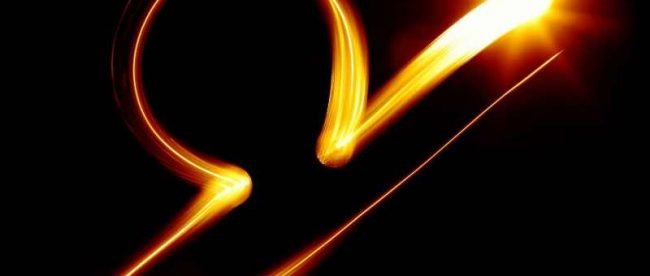 This article is a part of our ultimate birthstones series, and here we will discuss and try to figure out the best Libra birthstone.
Are you a Libra? Or know someone who is? Then read on, let's find out which gemstones resonate better with sign's personality and learn more about Libra's character. 
Are you interested in a particular topic about Libra birthstone? Then use the table of contents below to jump to the most relevant section. And you can always go back by clicking on the black arrow in the right bottom corner of the page. Also, please note that some of the links in this article may be affiliate links. For more details, check the Disclosure section at the bottom of the page. 
Libras: what are they like?
Libras are the ones born between September 24 – October 23. This Air sign is associated with perspective, thought, communication, and attitude. If you are born under the sign of Libra, then you possess a wide range of great personality traits. You are known as charming, refined, diplomatic, and rational. Some of the negatives might be excessive flirtatious and slight indecisiveness. 
That's it for now, let's move on to the birthstones.

Libra color 
Airy pink and blue assist in softening Libras and opening up their hearts. These soft shades bring even more likeability to Libra's personality. Light blue boosts clarity and balance, while pink enhances Libra's loving nature. As for the lousy color choices – everything neon – is something that Libra has to avoid at all costs. 

Libra birthstone and flower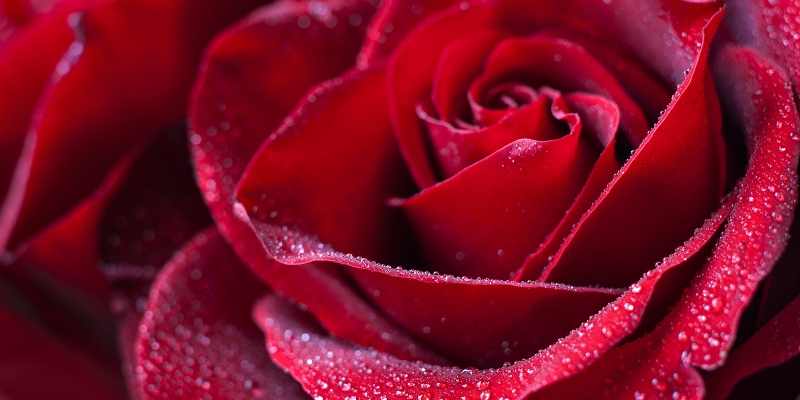 Libra's flower is a rose. That's because of their unique capability to observe and reveal the hidden meanings in a world around them. Libras have an eye for timeless beauty, and they prefer to surround themselves with pretty things too. The most essential Libra's birthstone is Opal. 

Libra lucky stone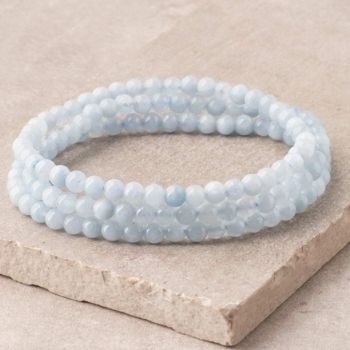 The best and lucky stone for Libra would be an aquamarine stone. An aquamarine stone will help the Libra to stabilize his frequent mood swings. It will negate any negative emotions and vibes that lead to satisfaction in life and relationships. And it also looks so delicate and elegant, like this gorgeous ring.

Libra birthstone for September
[content-egg module=Amazon template=custom/image product="us-B01MU3H5GY"]
September birthstones for Libra are Sapphire and Lapis Lazuli. 
The ruling planet of Libra is Venus, and Sapphire is its planetary stone. This gemstone is also known as modern September birthstone in the Western calendar. Most known for its deep blue hue, the stone is assumed to bring peace and spiritual awareness to Libras.

And Lapiz lazuli acts as a guide that always helps Libra to choose the right path and to concentrate on the most essential priorities in their life. It incites spiritual insight into the world and enables the Libra to meditate efficiently comfortably. 

[content-egg module=Amazon template=custom/image product="us-B076D4GWP1″]

October Libra birthstone
October birthstones for Libras are Opal and Pink Tourmaline.
The pink Opal is a type of low hardness crystal with a sensitivity that might hurt in the wrong hands. This birthstone aids Libras to reveal their deep emotions and helps to communicate their point of view every time they need to be heard. This gem assimilates negative energies but exposes all the good qualities of the wearer.
[content-egg module=Amazon template=custom/image product="us-B07MMCTHSG"]
Tourmaline is one of the gemstones that can be found in almost every possible color. The pink color of Tourmaline is one of them.
Some pink Tourmalines can be rather pale. This crystal carries the vibration of love to aid anyone who experiences stress and anxiety. (And let's face it, it's almost every single one of us, nowadays). It encourages more joy and good humor in Libras wearing this gem. 
[content-egg module=Amazon template=custom/image product="us-B074MHQ52N"]

Libra birthstone jewelry
[content-egg module=Amazon template=custom/image product="us-B06XRTLQTR"]
This gorgeous natural lapis lazuli teardrop necklace is Lovely and definitely NOT cheap looking. Made with an actual stone, it will be beautiful everyday assistance for Libra to promote honesty, dignity, friendship, and sociability and help them tell and accept the truth.
Check more reviews and current price

here

.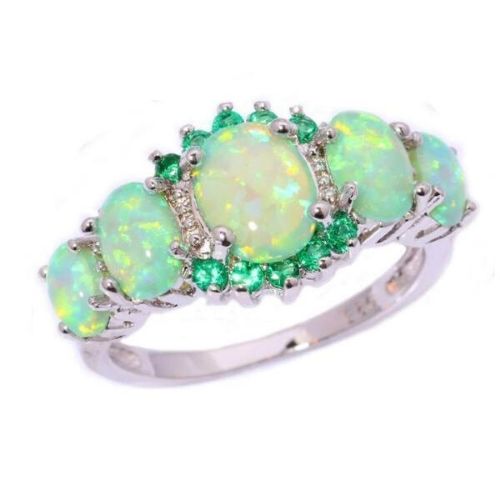 This gorgeous little ring features the most important birthstone for Libra – mysterious and beautiful opal.
Sometimes it can be tricky to find this stone in its natural form since artificially created gems are quite a common thing nowadays. But this ring not only looks smashing and priced affordably but also comes with the genuine stone.
Opal is often known to act as an emotional stabilizer. So whenever Libra will feel down or upset if something in life goes not as intended, opal can cheer the owner up with its smooth, soothing energy. It also believed to attract love and luck. And what else may you ask for from your birthstone?
Check more reviews and current price here
Another birthstone ring option for Libra is this Saphire precious piece.
[content-egg module=Amazon template=custom/image product="us-B017O5TAQS"]
The ring is lovely and very well-crafted. And the price is more than reasonable for the genuine blue sapphire. Libras can benefit from a gemstone that promotes grounding, focus, intelligence, presence of mind, and self-discipline. 
Check more reviews and current price

here

. 
[content-egg module=Amazon template=custom/image product="us-B07K53G2YL"]
 The beads of this bracelet are beautiful and of high quality. Especially considering a very modest price. It is a natural stone, but the color has been enhanced for a better appearance (and it worked very well, at the end). And again, the stone is very spiritual and offers Libra's wisdom, good judgment, and protection. That's precisely what we all expect from a birthstone. 
Check more reviews and current price

here

. 
These earrings are small, exquisite, and sweet in the simplest way. Those are featuring the most powerful of Libra's birthstones – opal. The pair looks ABSOLUTELY stunning and priced very reasonably.
Check more reviews and the current price of these earrings here. 
Or I've discovered another Libra birthstones earrings option.
[content-egg module=Amazon template=custom/image product="us-B077CSRZCN"]
The earrings are absolutely gorgeous, and the pictures do not do them any justice. They are full of light and color. And ultimately, Opal will help Libra to deal with the persistent indecisiveness and helps to instill confidence, thereby bringing about faithfulness, loyalty, and happiness in their lives. 
Check more reviews and current price

here

. 
Thanks for the blog graphics: Canva.com

Disclosure: At Buddhatooth.com we only mention the products that we've researched and considered worthy. But it's important to note that we are a participant of several affiliate programs, including but not limited to VigLink and Amazon Services LLC Associates Program, an affiliate advertising program designed to provide a mean for us to earn fees by linking to Amazon.com and affiliated sites. As an Amazon Associate Buddhatooth.com earns from qualifying purchases.