Virgo Birthstones Full Guide: Sapphire, Peridot, Other Lucky Gems, and Gift Ideas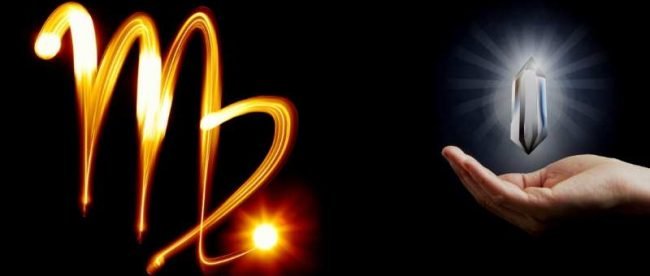 This article is a part of our ultimate birthstones series, and here we will discuss all Virgo's lucky gems.
Are you a Virgo? Or know someone who is? Then read on, let's find out which gemstones resonate better with sign's personality and learn more about Virgo's character.
You can use the table of contents below to navigate to any section of this article quickly. To go back just click on the arrow in the bottom part of the screen.
Virgos: what are they like?
Virgos (Greek: Παρθένος, Parthenos), are those who born between August 23rd and September 22nd. They favor serving others, enjoy the earth, and have a sharp eye for detail.
They are practical and logical, rational, in their approach to life. This sign is a perfectionist at the soul and isn't scared to develop skills through constant and regular practice. Virgo's birthstones are used to act as a lucky stone, mostly to complement the earthy Virgo character with emotional and spiritual strength.
That's it for now, let's move on to the birthstones. Unless you are interested in learning more.
Since traditional horoscopes are mostly covering all the signs solely from the "western" (spiritual) or "eastern" (practical) point of view, it's hard to find all the characteristics in one place.
If you want to dig into your personal horoscope built with both astrological perspectives in mind, check this free service. Who knows, maybe it will bring more clarity and guidelines into your life.
Virgo color
Pastel and pale shades of all colors — from peach and mauve to blue and pink — appeal to you. The colors that will assist Virgos to stick to their guns are grey, brown, and lighter colors like e.g., peach, green, light blue, and of course black. Mixing green black is the ideal plan for Virgos to add a bit of color but yet remain focused on the task. Virgo No-Nos Colors are Red, Chartreuse, and Orange.
What is the birthstone for Virgo?
The Zodiac sign of Virgo responds to Carnelian, Zircon, Sardonyx, Fluorite, Lapis Lazuli, Sapphire, Moonstone, Peridot, and Agate. The idea of giving jewelry featuring these stones begins thousands of years ago.
Virgo birthstone and flower
The primary birthstone for Virgo is the blue sapphire. Virgo's flower is Morning glory.
Just as people born under Virgo's sign, those flowers bloom beautifully right where it was planted, and they grow perfect and tidy.
August Virgo birthstone
August Virgo birthstones are Peridot and Sardonyx.
The name Peridot means "gem" and comes from the Arabic word "faridat." Peridot gemstones include the frequency of positive vibration. And these crystals will help you to manifest more of what you desire in your life. And they believed to magnify abundance on all levels.
Let's say you are Virgo and striving for more prosperity. The good way to increase your chances to achieve it is to wear this birthstone on the body, and also use it in meditation.
Sardonyx is a gemstone of strength and protection. It promotes Virgo's moral conduct and integrity. The gem also believed to attract friends. It causes lasting happiness and preserves good partnerships. Also known as an excellent stone for students, Sardonyx can assist in keeping one's focus and solidify the received knowledge in one's head.
Birthstones for September Virgo
Virgo's September birthstones are Sapphire and Lapis Lazuli.
Coming in many colors, but best recognized for its blue to violet color, blue sapphire. The stone is known to be used for nourishing romantic relations and protect from evil intentions and harm.
Prized by ancient kings and queens, Lapis Lazuli, it's a great stone for those who seek for mental clarity and more sensitive perception. Lapis is also a calming stone that brings harmony to any home.
Virgo lucky stone: Carnelian
Carnelian is trusted to ground and strengthen the virtuous character of Virgos during times of change and stress. This crystal is associated with warmth, communication ability, and creativity.
Virgo, who wears the stone, is also believed to be happier because it eliminates anxiety and fear inside your mind. Besides, this another lucky stone for Virgo is capable of fueling passion and wish of the wearer, make them less emotional, and bring serenity.
Virgo birthstone jewelry
1 new from $59.99
Free shipping
as of January 20, 2020 6:40 pm
Artistic handcrafted with the original design, but still very wearable ring. I cannot say enough about how gorgeous this thing is. Dainty, beautiful and features the stunning sapphire to bring protection, good fortune, strength, but also kindness and wise judgment to Virgo's everyday life.
1 new from $39.99
Free shipping
as of January 20, 2020 6:40 pm
Great silver set of necklace and earrings that features beautiful peridot gems. Glistening dew-like diamonds reflect off the meadow green beauty of this pear-shape pendant.
For any Virgo, the Peridot gem would be a considerable help believed to generate restful sleep, balance mind, emotions, and inspire creativity.
1 new from $37.99
Free shipping
as of January 20, 2020 6:40 pm
This delicate silk strands bracelet features white pearls combine with cool peridot. The birthstone that on top of all other properties believed to enhance the analytical qualities in the Virgo and bringing more clarity in Virgo's judgments.
The bracelet comes in an attractive cloth bag along with a card explaining the stones, which makes it a perfect "grab and give" gift. But not only the item itself is precious. The story behind the brand is also amusing. It was established with the support of National Geographic. They were on a mission to find talented artisan designers around the world and spread the word about their work around the globe. Beautiful purpose. You will not only be amazed by the craftsmanship, but also the story behind the artist.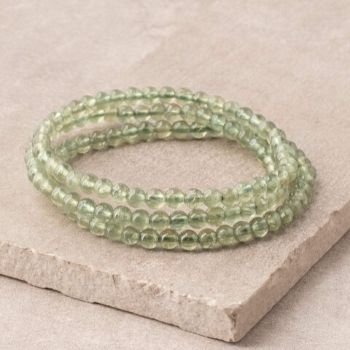 And another peridot option those stretchy stackable elegant natural peridot bracelets. Peridot apart from being a perfect birthstone for Virgos is also known for its role in manifesting. Have some dreams and goals that seem to be daunting? This green gem is your best friend then.
The bracelet is available at Sivana store, an awesome spiritual gear seller. And the founders were super nice to offer a 30% discount to my readers. You can use the code BUDDHATOOTH at the checkout to activate the offer.
Check more reviews and current price here.

Thanks for the cover photos: Canva.com
If you've found the information above valuable, please, share it. And thank you for reading.
Disclosure: At Buddhatooth.com we only mention the products that we've researched and considered worthy. But it's important to note that we are a participant of several affiliate programs, including but not limited to VigLink and Amazon Services LLC Associates Program, an affiliate advertising program designed to provide a mean for us to earn fees by linking to Amazon.com and affiliated sites. As an Amazon Associate Buddhatooth.com earns from qualifying purchases.