Scorpio Birthstone: Topaz, Opal, or Aquamarine? Which One Will Work Best?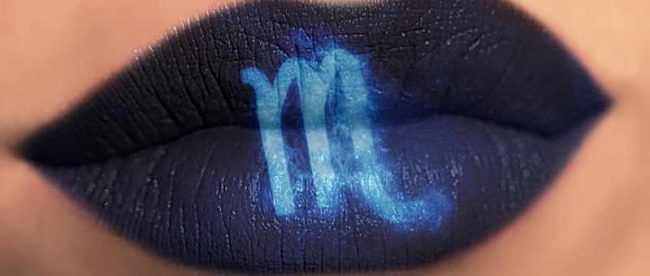 This article is a part of our ultimate birthstones series, and here we will discuss all Scorpio's lucky gems. 
Are you a Scorpio? Or know someone who is? Then read on, let's find out which gemstones resonate better with sign's personality and learn more about Scorpio's character. 
Are you interested in a particular topic about picking the right Scorpio birthstone? Then use the table of contents below to jump to the most relevant section. And you can always go back by clicking on the black arrow in the right bottom corner of the page. Also, please note that some of the links in this article may be affiliate links. For more details, check the Disclosure section at the bottom of the page. 
Scorpios: what are they like?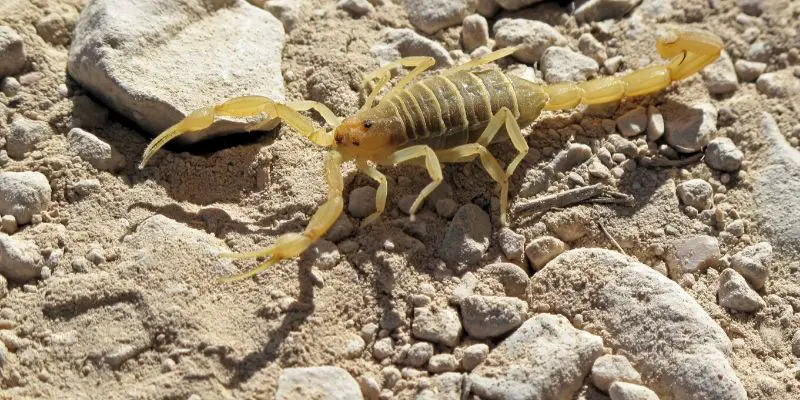 If you are born between the 23rd of October and the 21st of November, then you are Scorpio, the most misunderstood of all astrology signs. Scorpios are all about intensity and contradictions.
They are fiercely independent and perfectly suited to being on their own.
They are never giving up when they are determined to reach their goals.
They are incredibly ambitious, persistent, and determined, which is shown through a power-hungry, controlling attitude. 
Some of their strengths are passion, resourcefulness, eye sharp for details. Amongst the weaknesses are jealousy and the tendency to be a bit manipulative.

That's it for now, let's move on to the birthstones.
[content-egg module=Amazon template=custom/image product="us-B073GLQ2R7″]

Scorpio color
Scorpio's many color meanings include transformation, giving birth, and also intensifying. Thus, when you think of Scorpio, think of colors like blood red, Burnt orange, crimson, maroon, and black. Bright Pink and White are colors that Scorpios should avoid. 

Scorpio birthstone color
Many Scorpios are drawn to darker shades and typically wear the color black or, sometimes, striking hue like red. And Scorpio birthstone color can vary greatly, depending on the crystal – and the features of the Scorpio persona: from blazing yellow to black. 

Scorpio birthstone and flower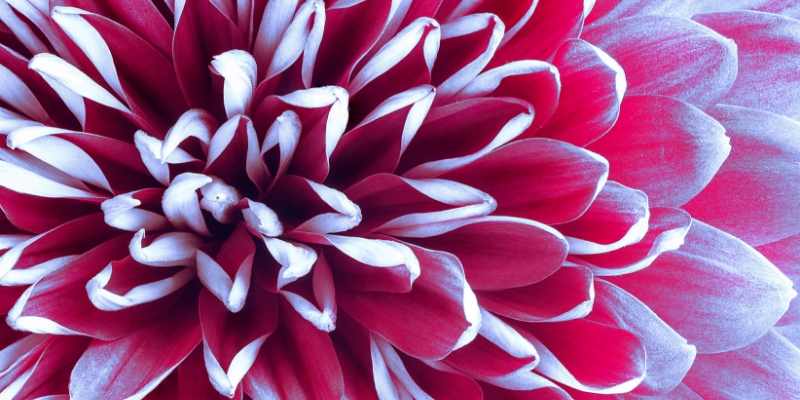 Scorpios flower is the chrysanthemum. Just as people born under this sign, the flower has many layers. Just as soon as someone thinks they have Scorpio identified, he or she pops out with another blossom of surprises. Same with chrysanthemum. 
The primary birthstone for Scorpios is Topaz.
Change and flexibility are vital in the life of the Scorpio, and Topaz helps significantly in this aspect. The electrifying essence of Topaz fascinates the wearer.
Thanks to this, stone Scorpios are getting more aware, focused, and creative. Scorpio also responds to Aquamarine, Amethyst, Beryl, Tourmaline, and Opal.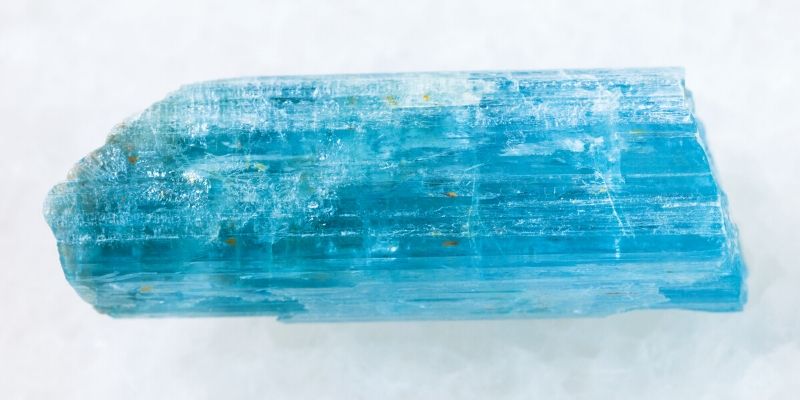 You might also like:

Scorpio lucky stone
As Scorpio's lucky birthstone Aquamarine operates by stimulating happiness and joy. It has a powerful component of water and is often referred to as "water of the sea" The stone is good for meditation because it brings peace and serenity to the owner.
[content-egg module=Amazon template=custom/image product="us-B07MCDDTGL"]


Birthstone for October-born Scorpio
Scorpio birthstone for October is Beryl. The sign also responds to dark (black) Tourmaline and Opal. 

Beryl It is thought to bring joy, which may be much required by the often solemn and severe Scorpio. This Scorpio birthstone is also supposed to enrich the love of marriage, which is very essential to enthusiastic Scorpio individuals.
Beryl in the color of yellow, otherwise known as golden beryl, is representative of the zodiac sign of Scorpio in that the stone of Scorpio is thought to deepen honesty.

Tourmaline can come in many colors, a common combination is green and pink. But black tourmaline serves the best as Scorpio's birthstone. It is a crystal with a high electrical charge, not only vigorous, that if it is rubbed against another gem, it generates sparks.
Due to the purification properties of its aura, the tourmaline helps Scorpio to express themselves clearly. And to reach a state of spiritual freedom that can be maintained for a lifetime.
Tourmaline is a birthstone for Scorpio that helps them use their beneficial energies and discard adverse ones.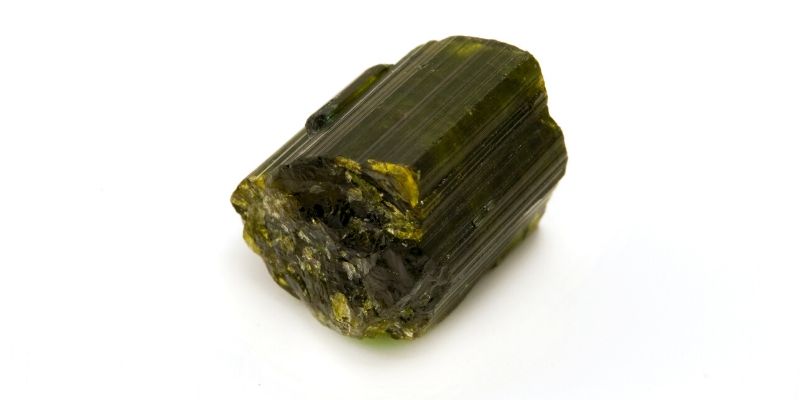 Opal is one of the most incredible birthstones that works for October born Scorpios too. It is influenced by Pluto. This crystal is healing, mystical, and artistic. And it's known for being a great help to the owner during moments of transition and profound life changes.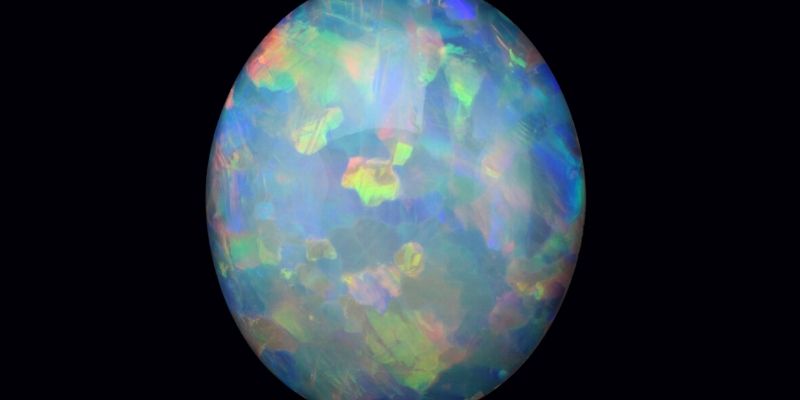 Scorpio birthstone for November
Birthstones for November born Scorpios are Topaz (yellow, red or orange) and citrine.
Citrine, will help Scorpio's already prominent determination to accomplish anything they're putting their minds to. It will also overcharge your will and your capacity to make your dreams come true.
Some of the benefits that this crystal is believed to bring to owners' life are the ability to manifest wealth, boosting self-confidence, and soothing jealousy.
[content-egg module=Amazon template=custom/image product="us-B07FRF7LK5″]
As for the Topaz, the most well-known Scorpio birthstone, it can take care of a continuous high tide of feelings, making the owner a more balanced.
It contributes to strengthening wearer's personality and releasing any tensions. And those qualities are capable of improving one's life for the better.
[content-egg module=Amazon template=custom/image product="us-B07TT8DMLD"]

Scorpio birthstone jewelry 
Ring with Scorpio's crystal
[content-egg module=Amazon template=custom/image product="us-B07B3Q8SRY"]
This fantastic genuine citrine fits great, and looks exactly as pictured! The bright, sparkly gem will not only look pretty on Scorpio's hand. It will also be useful for manifesting the owner's dreams and helping him or her effortlessly achieve what they set out to do. 
Check more reviews and current price here. 

Necklace featuring Scorpio birthstone
[content-egg module=Amazon template=custom/image product="us-B074SZ8D1M"]
This necklace is beautifully crafted, very durable, and well-priced. However, the opal it features is manmade. And some might have objections against it.
As believers would say, natural stones reputedly carry more earthy healing energy. But if you really feel the connection with any item you can directly "charge" it with your love and affection. As love is the only one most powerful energy shifter. 
Check more reviews and current price here. 
Earrings with Scorpio birthstone
[content-egg module=Amazon template=custom/image product="us-B01HD7XBX0″]
Those earrings are simple and stunning. The citrine gem is clear and shines bright, acting as a daily reminder for Scorpios to stay positive. Crafted in 925 sterling silver, it can be just a perfect gift for your beloved Scorpio. 
Check more reviews and current price here. 
Scorpio birthstone bracelet
The bracelet is wonderful. Just beautiful bracelet featuring perfectly shaped and top quality Black Tourmaline crystals. The picture definitely doesn't do it justice.
This gem is one of the few that believed to provide such powerful healing on all levels – from emotional to spiritual.
Black tourmaline is known for its ability to protect the owner from dark emotions and ward away jealousy, anger, hatred, and convey peace and harmony. And that can be precisely what Scorpio needs for a happier life. 
Scorpio can wear this piece by itself, as a single string of bids, or stack several bracelets together. Maybe even combining several birthstones for more powerful impact.
Check more reviews and current price here. 
Scorpio birthstone pendant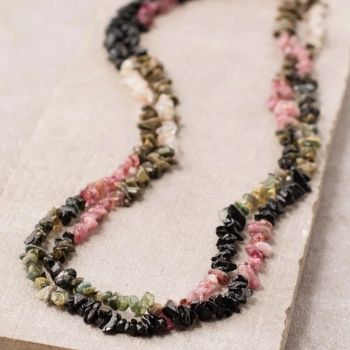 This piece is also featuring beautiful rainbow tourmaline. The necklace can easily be put on and off (and you can also wear it as a bracelet too!). It's a good quality gem, sometimes also referred to as "shamanic stone." Very grounding and helpful in letting go of any negativity and grudges to move on to new beginnings. 
Check more reviews and current price here. 
Thanks for the blog graphics: Canva.com

Disclosure: At Buddhatooth.com we only mention the products that we've researched and considered worthy. But it's important to note that we are a participant of several affiliate programs, including but not limited to VigLink and Amazon Services LLC Associates Program, an affiliate advertising program designed to provide a mean for us to earn fees by linking to Amazon.com and affiliated sites. As an Amazon Associate Buddhatooth.com earns from qualifying purchases.