Full Guide to Sagittarius Birthstones: Topaz, Citrine, Turquoise, and More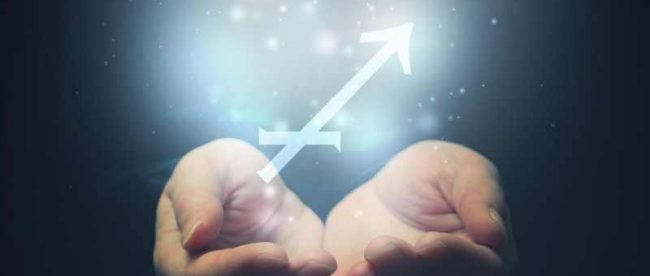 This article is a part of our ultimate birthstones series, and here we will discuss all Sagittarius's lucky gems. 
Are you a Sagittarius? Or know someone who is? Then read on, let's find out which gemstones resonate better with sign's personality. And learn more about Sagittarius's character. 
Are you interested in a particular topic about Sagittarius' birthstone? Then use the table of contents below to jump to the most relevant section. And you can always go back by clicking on the black arrow in the right bottom corner of the page. Also, please note that some of the links in this article may be affiliate links. For more details, check the Disclosure section at the bottom of the page. 
Sagittarius: what are they like? 
If you were born from the 22nd of November to the 21st of December, then you are Sagittarius, a person full of curiosity, always looking forward to the future, never dwelling on the past. 
Sagittariuses seem to be guided by luck, unique situations happen to them, and this is generally due to their optimistic nature and positive attitude, which attracts terrific fortune. 
Sagittariuses aren't emotional, moody individuals, they can actually be emotionally detached. But they get irritated when they're bored.
Sagittarius makes good friends because of their supportive, positive character and kind heart. They will go above and beyond to make sure that the friend is happy.
Some of their positives are a great sense of humor, compassion, generosity. Amongst their negative traits can be spotted arrogance, a bit of whimsicality. And sometimes, they are too stingy with showing their emotions. 
That's it for now, let's move on to the birthstones.

Sagittarius color
Colors of optimistic and energetic Sagittarius are as bright as his personality. Those include purple, plum, sienna and dark blue. Black, Green, Pink, however, has to be avoided, along with gloomy colors that are capable of altering Sagittarius's mood for the worse in no time. 

Sagittarius birthstone color
Light blue, cream, orange, and white, are beneficial colors for the birthstones of Sagittarius. Wearing these colors believed to encourage self-growth as well as good fortune. The vibrant color of purple, red, and maroon are also the colors of the Sagittarius birthstones.

Sagittarius birthstone and flower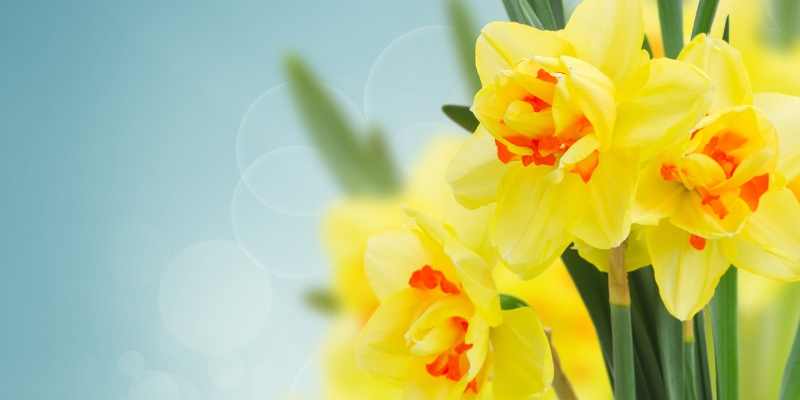 Sagittarius flower is a beautiful Narcissus. Because of its influence, Sagittariuses are enjoying sharing their philosophical ideas with others. They come on strong but have a compassionate side that is not to be shared with many people. The most powerful birthstone for Sagittarius is Turquoise. Some other gems might be suitable for this zodiac sign too. The list includes Topaz (Yellowish, Orange variations), Beryl, Blue Topaz, Blue Zircon, Ruby, Lapis Lazuli, and Citrine. 

Lucky stone for Sagittarius
Turquoise is a massive help for Sagittarius not only because of the mere status of a "lucky" stone. It helps to enhance intrinsic sign's features making life easier for him. E.g., it assists in opening up the Sagittarius's communicative faculty and help to express their hidden feelings and emotions freely. And on top of this gem believed to promote the owner's success. And brings in happiness along with good fortune.
You might also like my guide about the most powerful Cancer birthstone

Sagittarius birthstone November 
Since November birthstone color is yellow, influential gems for those born during this month are all within the yellow-orange palette. Most important ones are Topaz and Citrine.  
Pure Topaz is actually transparent, and it is impurities that create different colors. Including all shades of red, orange, and yellow. Golden (Imperial) Topaz is the stone of the November side of Sagittarius and ignites the fire of passion in the person wearing it. 


Citrine, has been found in the palest of yellows to dark amber. And the gem's name comes from the French word, "citrin," meaning lemon. One's sense of self starts to shine through with citrine. And the gem also helps to be more optimistic about the future. It allows you to go with the flow, rather than to cling on to the past. This attitude is very typical for Sagittarius, and citrine will help to follow this motto even more effortlessly. 


Sagittarius birthstone December
December birthstone color is Blue, so the most potent birthstones for Sagittarius born during this month are blue topaz, turquoise, and lapis lazuli.
Blue Topaz, the Sagittarius birthstone soothes, heals, stimulates, recharges, motivates and aligns the meridians of the body. It directs the power to where it is most required. It also encourages truth and forgiveness.
Turquoise can absorb adverse emotions that are susceptible to Sagittarius. The gemstone also has predictive properties. The color of the stone changes when the wearer is sick or when something uncomfortable is about to occur. It even breaks in the service of security and sacrifice at times. The stone is also believed to hold a powerful healing vibration that is further magnified in the presence of copper. And as you remember from the beginning of this article, it's also a perfect lucky gem for Sagittarius. 
Lapis Lazuli is also a birthstone associated with December-born Sagittarius. This crystal promotes friendships and can be used to encourage honesty and ease of communication. Besides, it believed to improve reasoning and focus for educators and learners.


Sagittarius birthstone jewelry
This sturdy and well-made silver ring features beautiful turquoise. And none of the pictures does make it justice. That's how beautiful it is as reported by buyers. If you like receiving compliments for things you're wearing – this one is a catch then.
On top of it, you've got all the benefits of the birthstone. The turquoise has the power to lift wearer's spirit high and enhances one's wisdom at all times. This gem makes the owner more aware of their spirituality, keeps him or her calmer and stronger. And it is also known for being a great protector from sadness. 

Absolutely gorgeous necklace made of high quality, super bright citrine. It has a great energy to it, and it matches Sagittarius's positivity and gives the owner confidence in achieving any goals. And its strength also can guide the wearer through his or her spiritual journey. Beautiful necklace!  
As stunning in real life as they are in the picture, these silver Turquoise Earrings are a real show-stopper. It's made with natural turquoise that has been treated to enhance it's color slightly. The Turquoise birthstone can help Sagittarius access a more rooted sense of intuition when their emotions may otherwise cause them to act recklessly. This stone also believed in providing tranquility, spiritual powers, and relief the owner from stress. A keeper! 

This gorgeous bracelet features color enhanced natural lapis lazuli, the universal symbol of wisdom and truth. The actual item may be slightly different from the image in color, pattern, or texture because of the properties and composition of natural gemstones. But nevertheless, it's sturdy and beautiful. An eye-candy even for a picky Sagittarius. And on top of being cute, the birthstone will promote friendships and truth in Sagittarius life and help the owner to tune into his or her inner power for better, more balanced, and happier being. 
Another bracelet option is this elegant bracelet with genuine turquoise. This gem (if we are talking about natural version) can be quite expensive. So this silver bang is quite a bargain.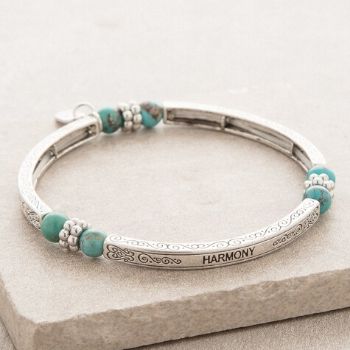 This bracelet is available at Sivana store, an awesome spiritual gear seller.
Simple but still charming raw gemstone pendant. The stone is gorgeous and high quality. And you'll get the most energy the birthstone can give from it. The beauty of citrine is in gem's energy. Even if you are just feeling a bit down, you can use citrine crystals to cheer yourself up and drive your moodiness away.

Thanks for the blog graphics: Canva.com

Disclosure: At Buddhatooth.com we only mention the products that we've researched and considered worthy. But it's important to note that we are a participant of several affiliate programs, including but not limited to VigLink and Amazon Services LLC Associates Program, an affiliate advertising program designed to provide a mean for us to earn fees by linking to Amazon.com and affiliated sites. As an Amazon Associate Buddhatooth.com earns from qualifying purchases.