Crown Chakra Stones: Most Powerful Purple and White Crystals for Sahasrara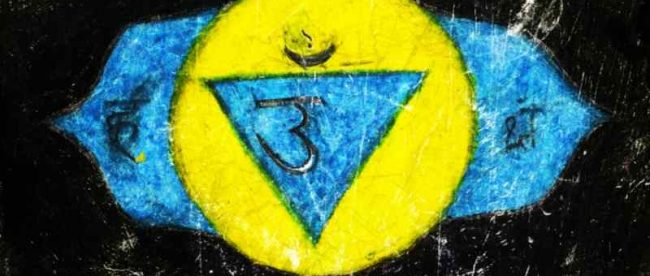 The crown chakra, also called Sahasrara, enables access to the realm of spirits. It's the meeting point between the physical body and the universe and soul. 
Are you interested in a particular topic about picking the right crystals for your Crown chakra? Then use the table of contents below to jump to the most relevant section. And you can always go back by clicking on the black arrow in the right bottom corner of the page. Also, please note that some of the links in this article may be affiliate links. For more details, check the Disclosure section at the bottom of the page. 
What color is the crown chakra?
The color of the crown chakra is violet, or some call it purple. There are also some associations with clear stones, but not for healing or activating it.


How working with crown chakra can have a positive impact on our life? 
 The crown chakra can be opened through meditation and self-reflection. When it activated, an individual will be increasingly open to the Divine. He or she will grasp the new perspectives on life, mortality, and, furthermore, our eternality. 
When Sahasrara is blocked, one may experience a lack of creativity, moodiness, indecisiveness. He or she will be 'lost' profoundly and suffer from drowning in obscurity.
[content-egg module=Amazon template=custom/image product="us-B01N4N8GC1″]

How to open crown chakra? 
There are many ways to open your crown chakra. You can achieve it through yoga, meditation, and self-reflecting. Here are some:

Rehash a mantra or certification that reverberates with the crown chakra. The best mantra for the crown chakra is OM. 
Turn off the TV, radio. Put away your fun. Get rid of any distractions to hear the universe around you better. 
Go on a stroll in a green park to reconnect with the outside world that really matters. 
Smell gorgeous essential oils to stimulate Sahasrara. One of the great options is rose oil. It's known for vibrating on the highest frequency from all the possible aromas. It will raise your vibrations too, and help you to reconnect with the universal consciousness. 
Wear the clothing (and eat food) of hues related to the chakra (purple). 
Use crown charka crystals to unblock or balance Sahasrara.  

What stones do you use for chakra crown chakra?
Violet or clear gemstones like a quartz precious stone, jewel, and amethyst are usually associated with the crown chakra.

Purple crown chakra stones
Many stones of the purple hue can be used. 
One example is Tanzanite. This crystal is believed to improve your connection with the Divine. It gives access to old knowledge, especially to the spiritual wisdom of ancient indigenous tribal lifestyles.
[content-egg module=Amazon template=custom/image product="us-B07PXMT2C4″]

White stones for the crown chakra
One of the most common white gems used for working with the Sahasrara is white quartz. This crystal believed to amplify vitality. It expands awareness and mindfulness and increases any mystic powers one has.  
[content-egg module=Amazon template=custom/image product="us-B07FKX53NH"]

Amethyst chakra stone
[content-egg module=Amazon template=custom/image product="us-B0792HGCFS"]
The gem has gentle sedative energy, which aids in achieving peace. It also is known to cause emotional stability and enhance a person's cooperation and flexibility. To be flexible when it's required is a definite indication of strength.
 This crown chakra stone works in the emotional, physical, and spiritual levels. It helps the owner to achieve true harmony. By carrying with you a small piece of amethyst, like this charged stone, you will make sure that you are protected and enhancing your connection to the spiritual world at all times. 

How to balance your crown chakra with crystals?
 You can wear crown chakra stones in neckbands, studs, and wrist trinkets. Or you can just hold them. 
To begin with, use any but at least one of these crown chakra precious stones: 
Clear quartz: a crystalline mineral connected to upgrading vitality, you can utilize clear quartz to support your profound attunement. 
Sugilite: sometimes known as an affection stone, this precious lavender gem believed to guard you against cynicism. 
Selenite: a stunning stone that is said to help open the crown chakra as well as the third eye chakra. It very well may be valuable in giving you the strength to let go of the past and in driving you forward. 
Amethyst: a powerful stone for meditation. It helps to soothe the mind and anxiety. 
Thanks for the blog graphics: Canva.com

Disclosure: At Buddhatooth.com we only mention the products that we've researched and considered worthy. But it's important to note that we are a participant of several affiliate programs, including but not limited to VigLink and Amazon Services LLC Associates Program, an affiliate advertising program designed to provide a mean for us to earn fees by linking to Amazon.com and affiliated sites. As an Amazon Associate Buddhatooth.com earns from qualifying purchases.