7 Best Crystals for Luck in Career, Business, Success & More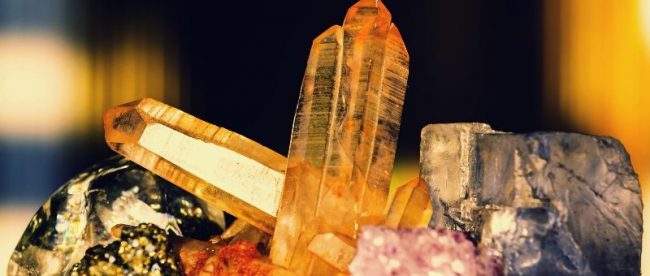 If you're down on luck, some crystals and gemstones may help. Because of its crystalline composition, a luck stone is a strong energy amplifier. When you link the crystal's energy with precise intentions for good luck, amazing events start happening.
Below are the 7 crystals for luck that can intensify your experiences in so many ways: from bringing new opportunities in your career to boosting the feeling of abundance and prosperity. 
Read on to know how exactly you can use those good luck stones and which one you should choose, depending on your situation. 
Do you have a specific interest about crystals for luck? Then use the table of contents below to jump to the most relevant section. And you can always go back by clicking on the black arrow in the right bottom corner of the page. Also, please note that some of the links in this article may be affiliate links. For more details, check the Disclosure section at the bottom of the page. 
What is a lucky stone? 
It's believed that good luck crystals release a strong vibration that falls in sync with the energy of the earth on an electromagnetic level. 
Each lucky gemstone has different vibrations and properties, which magnify universal energy. Using the right crystals can promote your luck, improve your relationships and career, and increase your chances of success in business, building wealth, and prosperity. 
When you include them into your daily routine (and doing it right), you'll be amazed at how these subtle vibrations of good luck crystals can transform your life.

How to use crystals for luck?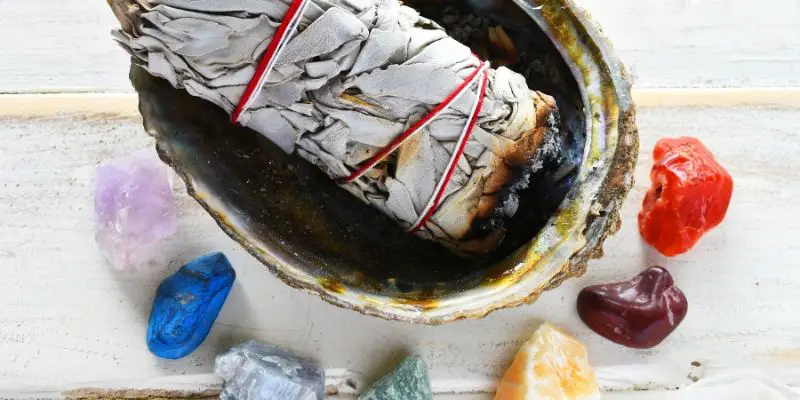 To use the power of lucky crystals, make sure to clear them first. Cleansing crystals is simple. You can use a sage stick, put them under a natural spring or seawater, leave them out in the full moon or sunlight for several hours, or use the charging stones like selenite. You want your crystals to be free of prior energies and anchor your intentions for good luck and abundance. And that's exactly what you'll get as the result of the cleansing procedures. 
To harness the energy of good luck stones, you can use it in the following ways: 
You can wear lucky crystals as jewelry, so its power can bring you luck throughout the day.
Placing crystals for luck around your house can intensify your fortune in everyday life.
You can also use gems to improve your meditation practice, either by holding in your hands or by placing the stone on your heart center.
You can also carry a lucky gem around in the form of a palm stone for everyday ongoing energy boost and support. 

Crystals for good luck and prosperity
Found in on Amazon. Click here for more details.
Green Aventurine is one of the best lucky charms for money. It's one of the favorites amongst people who like gambling – especially when involved with the chance (after all its name comes from Latin and literally means chance). 
So it's believed to be useful for attracting wealth and good luck, as well as securing financial situations. Presumably, if you carry a bit of Green Aventurine in a left pocket when buying a lottery ticket, it might bring you luck!
If you want a boost to your finances or good fortune in new ventures, Green Aventurine is the crystal for you.
Found in on Amazon. Click here for more details.
Another lucky stone that might bring you more prosperity is Citrine. This gem is known as The Merchant's Stone because of its capacity to assist us in the areas of manifestation, abundance, wealth, and prosperity. With its help, we can better draw the people and situations we need to make our goals come true.
This stone bursting with positive energy is a perfect lucky charm to attract money. It's all about vitality, joy, warmth, and new beginnings.  When you feel that way, it's only a matter of time before you start noticing more luck and abundance. You might also check my guide on how to raise money vibration to improve your results while using these lucky stones. 

You might also like:
Most powerful gemstone for luck
Found in on Amazon. Click here for more details.
If you want as much luck, you can possibly get, you should pick Tourmalinated Quartz. It's one of the best crystals for luck. 
This stone carries the luck energy of both Quartz Crystal and Tourmaline. It clears out all the negativity and saturates your life with luck. You can even use Tourmalinated Quartz with other crystals on this list to increase their influence and double your chances of being even luckier.

Crystals for good luck in business
Found in on Amazon. Click here for more details.
Tiger's Eye is known to help increase focus so that you can better handle critical situations and achieve career success.
People find it useful to use for business ventures and also to help to ground themselves in challenging situations where a clear mind is required.
Are you the type of person who loves reviewing the vision of your future success (e.g., using visualization techniques like vision board)? Use Tiger's Eye crystals to increase your energy around your business goals and make your dreams come true.

Crystals for career luck
Found in on Amazon. Click here for more details.
If you are looking for luck in your career, Garnet is your lucky stone! It is a powerful crystal that promotes business relationships and spurring other people's desire to work with you. 
It also is a grounding stone that has unbelievable manifestation abilities.  It is a stone of commitment and empowers the owner to be fully dedicated to their purpose, to others, and to themselves. Carry Garnet with you when you are looking for an advance in your career.

Crystals for good luck and protection
Found in on Amazon. Click here for more details.
If you are looking for luck and strong protective energy – Agate has to be your go-to gem. It is one of the oldest crystals recorded in history. These stones were often placed on warriors' breastplates to bring them strength, protection, and victory in battle. A great gemstone that everyone should carry with them at all times to boost luck and protection. And for more crystals like this check my guide on best crystals for protection.

Crystals for luck and success
Found in on Amazon. Click here for more details.
Emerald is a stone often connected with magic. This delightful crystal gives off a vibe of wealth and abundance.
One of the main reasons emeralds are regarded as one of the most powerful gemstones for luck and success is their ability to open your mind to giving and receiving. It can help you get over any embarrassment around accepting success. 
Emeralds bring out your purest intentions and enable you to see any situations from a win-win perspective. It helps you stimulate and open your heart to higher emotional experience and understanding your true desires. 

Good Luck Jewelry
Good luck crystal necklace
This necklace is beautiful and unique and has that extraordinary bohemian feel to it. The craftsmanship and detail of the necklace are of the highest quality. And it features freshwater pearls and a super powerful crystal for luck – Tourmalinated Quartz. 

Lucky stone ring
Amazing ring. Perfectly delicate and dainty. And along with White Topaz, it features perfect natural Citrine. The lucky stone for abundance. The Citrine is cut very well, and it sparkles. Perfect little totem to manifest wealth and prosperity on the go. 

Bracelet with lucky gemstones
This bracelet is made from natural Tiger's Eye – the best lucky stone a businessman can dream of. And it also features a small figurine of Pixiu. These dragons are one of the most powerful symbols of prosperity.
Many business owners in China will even put Pixiu statues outside their establishment to attract more customers. (You can read all about this creature in my guide on Pixiu). On top of it, Tiger Eye is believed to help in healing issues with self-worth and confidence.
And those are definitely some good things for any aspiring entrepreneur looking for more luck and success in business ventures. 

Thanks for the blog graphics: Canva.com

Disclosure: At Buddhatooth.com we only mention the products that we've researched and considered worthy. But it's important to note that we are a participant of several affiliate programs, including but not limited to VigLink and Amazon Services LLC Associates Program, an affiliate advertising program designed to provide a mean for us to earn fees by linking to Amazon.com and affiliated sites. As an Amazon Associate Buddhatooth.com earns from qualifying purchases.