Best Aries Birthstone: Diamond, Jasper, Topaz, and More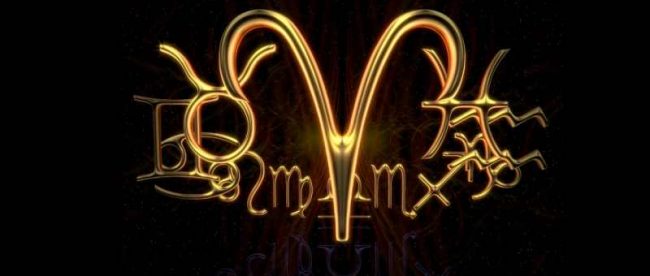 This article is a part of our ultimate birthstones series, and here we will discuss all Aries lucky gems. Are you Aries? Or know someone who is? Then read on, let's find out which gemstones resonate better with sign's personality. And learn more about Aries character. 
Are you interested in a particular question about Aries birthstone? Then use the table of contents below to jump to the most relevant section. And you can always go back by clicking on the black arrow in the right bottom corner of the page. Also, please note that some of the links in this article may be affiliate links. For more details, check the Disclosure section at the bottom of the page. 
Aries: what are they like? 
Aries, born between the 21st of March and 19th of April, are known as passionate, motivated, and confident leaders. They build communities around their cheerful and relentless determination. According to Aries, the road to greatness is paved by desire, limitless efforts and will to never give up. Which in turn, charms people into following in their footsteps.
 Some of their most amazing Aries qualities are wisdom, determination, and initiative. Although at times, they can be impulsive and can get distracted easily. But thankfully, the universe itself is around the corner to help Aries deal with their flaws. They just have to utilize the powers of birthstones.

That's it for now, let's move on to the birthstones.
[content-egg module=Amazon template=custom/image product="us-B07HJYS6PW"]

Aries lucky color
Aries is associated with the planet Mars and, therefore, fiery hues like red, vivid orange, rust, saffron, golden yellow, and mustard. Those colors stimulate and drive them. White and pink help Aries to calm down, but it's best to avoid black. 


Aries birthstone color
Ruled by Mars, Aries are naturally drawn to all red and rusty, and even shades of green. Bloodstone, one the Aries birthstones, is a perfect combination of all these colors. It's mainly a dark-green jasper (another Aries's birthstone) with spots of iron oxide red. 

Aries birthstone and flower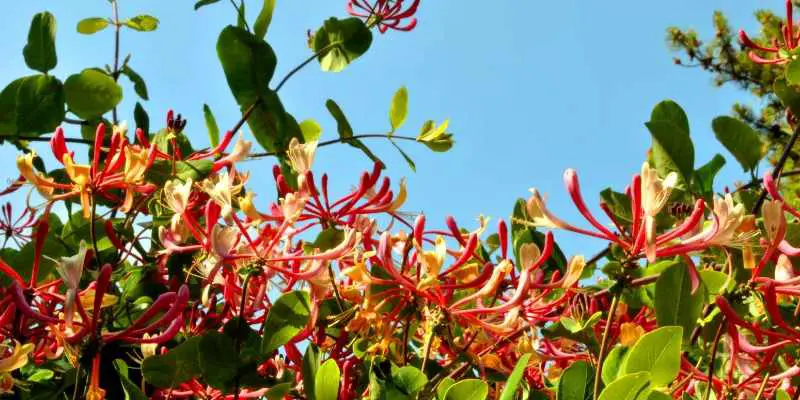 Aries flower is a Honeysuckle. And there's a special meaning to it: Aries is as sweet to the senses of others as this plant. They are naturally enticing others with their charm. And have confidence that attracts a broad diversity of friends and business associates. Similar to bees that can't withstand the lure of the honeysuckle – people can't resist Aries's spirit.
The most powerful Aries's birthstone is a precious Diamond. Besides, people born under this sign are also influenced by Bloodstone, Topaz, Jasper, and Aquamarine.

Lucky stone for Aries
We have to mention two stones as lucky ones in the section. Red Jasper is generally considered as the Planetary protective stone for Aries. And Topaz (Yellow, Red, Orange) as the lucky talisman crystal.
Red Jasper is a gem, known to bring tranquility to Aries. This gemstone stabilizes erratic behavior, encouraging the owner to think before speaking. Red Jasper calms and centers while providing a boost of stamina, strength, and physical energy.
This Aries stone is also believed to balance positive and negative energy, helping to stabilize the often restless and naturally impulsive Aries temperament.

[content-egg module=Amazon template=custom/image product="us-B07HJYCK2R"]
Topaz is the lucky gemstone for Aries. This crystal comes in many shades, but the ones working for Aries are yellow, red, and orange. This Aries stone is believed to increase the wearer's physical strength and even protect him from injuries. There's no science to it. However, those beliefs are rooted in the Middle ages. And since they are still alive, there's probably something to it. 
You might also like:

March Aries birthstone
Aquamarine and Bloodstone are the birthstones for Aries born in March.
Bloodstone was believed to increase physical strength, as well as enhance courage. Accordingly, warriors and athletes alike carried the Aries gemstone with them. The stone is indeed very representative of people born under this zodiac sign. As they are disposed to action and all the dynamic endeavors.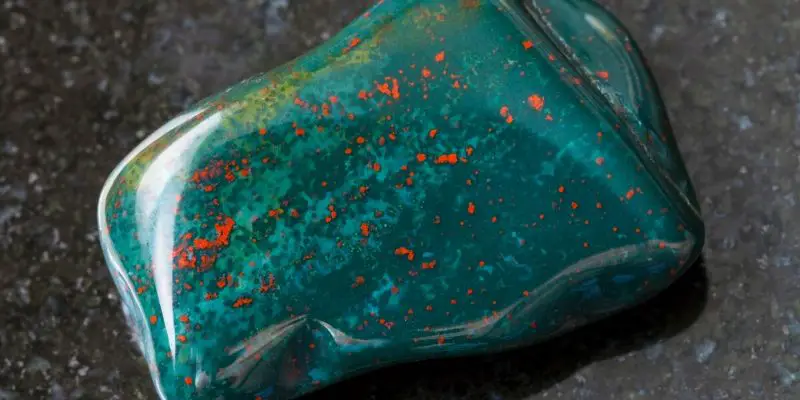 There's a legend about Aquamarine origin. This gem is believed to be discovered in the treasure chest of mermaids. And that's why, since then, the crystal was thought to protect sailors and guarantee safe travels. Nowadays, this Aries stone believed to help the owners in finding clear vision and bringing more flexibility into their plans, as they execute it.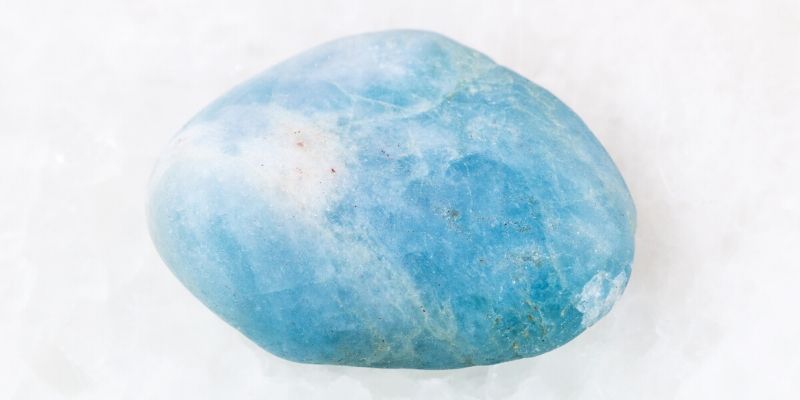 Birthstone for Aries born in April
Diamond is the birthstone of April and one of the most potent gems for Aries. This stone is associated with eternity, everlasting love. And is often used as a symbol of resilience and courage, determination, and a strong will and endurance to reach goals. Diamonds are believed to give their wearers a keener sense of clarity and strength to proceed with achieving whatever it is they are pursuing. 
[content-egg module=Amazon template=custom/image product="us-B07T8GSBRB"]

Aries stone jewelry
Aries birthstone ring
[content-egg module=Amazon template=custom/image product="us-B00E5LPWLW"]
This dainty ring sprinkled with small 0.08 carats diamonds is a real piece of art. It's super thin but amazingly sparkly for the size. And not only it will look beautiful (while being affordable). As the most powerful Aries birthstone, it will also add up some talismanic benefits in owners' life. 
A symbol of purity, Diamond's white light believed to help in bringing our lives into a cohesive whole, adding up some clarity into partnerships and overall life-goals vision.
Aries stone necklace
[content-egg module=Amazon template=custom/image product="us-B07N36R4NG"]
This silver necklace features quite a unique design and genuine, high-quality Aquamarine. This stone is a symbol of trust, serenity, and happiness. And to all March born Aries, it can help to clarify a perception, sharpen the intellect and clear any confusion on the path to greatness.
So, any Aries will not only get a cute birthstone necklace but much more than that: protection and inspiration. A gorgeous necklace with a powerful meaning. 
Aries birthstone earrings
[content-egg module=Amazon template=custom/image product="us-B076H63W97″]
Yes, most important Aries birthstone is expensive. But these fabulous white gold diamond earrings with 0,33 carats total weight of the two stones are quite affordable. Sparkly and perfectly sized for everyday wear. The earrings will convey a powerful message for all April-born Aries.
As the sign's birthstone, diamonds will enhance the owner's inner vision and creativity. It will open the Aries mind to new things that may even seem impossible. And that's essential for people born under this sign, known as overachievers. 
Aries birthstone bracelet
[content-egg module=Amazon template=custom/image product="us-B07HHQBJB4″]
This stretchy natural Jasper bracelet will work great for both female and male Arieses. It's way budget-friendly alternative to diamonds to all Aries out there who still want to benefit for their birthstones.
Jasper, known as the "planetary lucky" stone for this zodiac sign, is believed to help in manifesting strength, courage, and wisdom. Aries will benefit from the earthy, nourishing essence of Jasper if they need more energy and determination to pursue their goals. 
Aries birthstone pendant
[content-egg module=Amazon template=custom/image product="us-B004WXGTYW"]
This amazingly beautiful Jasper pendant comes with an adjustable cord, which you can substitute with your favorite chain at any time. The natural gem is good-sized, and weight for a necklace and has no flaws.
As Arias's planetary stone red Jasper will sustain and support the owner through times of stress, provide protection add even absorb negativity. It also believed to brings tranquility, wholeness, and a kick of energy for Aries who are on a mission of pursuing their goals. 
Thanks for the blog graphics: Canva.com

Disclosure: At Buddhatooth.com we only mention the products that we've researched and considered worthy. But it's important to note that we are a participant of several affiliate programs, including but not limited to VigLink and Amazon Services LLC Associates Program, an affiliate advertising program designed to provide a mean for us to earn fees by linking to Amazon.com and affiliated sites. As an Amazon Associate Buddhatooth.com earns from qualifying purchases.