Yellow Sapphire Birthstone: Here's How It Works for All Zodiac Signs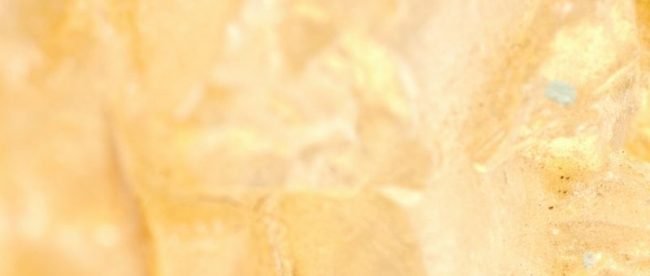 The Yellow Sapphire is associated with the planet Jupiter and is said to bring wisdom, knowledge, wealth, fortune, and happy relationship to the family to those whom the stone has a positive influence over.
Are you interested in a particular topic about this birthstone? Then use the table of contents below to jump to the most relevant section. And you can always go back by clicking on the black arrow in the right bottom corner of the page. Also, please note that some of the links in this article may be affiliate links. For more details, check the Disclosure section at the bottom of the page. 
What is Yellow Sapphire?
Yellow Sapphire is a member of the Sapphire family. It is a transparent precious stone that is a variety of the mineral corundum (aluminum oxide.)
Although Blue Sapphires are the most notable stones associated with Sapphires, Sapphires actually come in an entire range of colors. And one of them, Yellow Sapphire, being prized for its sunny burst of color.

Where are Yellow Sapphires found?
Yellow Sapphires can be found wherever Sapphires are mined, including India, Ceylon, Burma, Australia, Brazil, Thailand, Vietnam, USA, and Africa.

Yellow Sapphire and numerology
The Yellow Sapphire represents wisdom and judgment and is well suited to authors, artists, and those who are walking a spiritual path such as ministers and shamans. This stone is thought to be the most beneficial for those people born on the 3rd, 12th, 21st, and 30th. Learn more about it in our article "Birthstones by date."

What birthstone is Yellow Sapphire?
Historically the Yellow Sapphire was the birthstone of April but now is considered to be the birthstone for September. It is also the zodiac stone for Taurus (April 20-May 20) and the natural birthstone for Gemini (June 21-July 21)
Also, the Yellow Sapphire is believed to be beneficial for Cancer, Pisces, and Sagittarius. It also provides benefits for Virgo and Leo but has to be used extra carefully by Capricorn or Aquarius.

Yellow Sapphire healing properties
Adjustable ring with certified Yellow Sapphire from Amazon

While Yellow Sapphire is thought to be a stone of wealth and wisdom, it also attributed to many healing benefits. Physical benefits are said to include the healing of the digestive system, ears and throat. Ancient healers also believed that this crystal can help in the treatment of blood disorders, skin conditions, flatulence, and even bone problems.
Emotionally it is believed that Yellow Sapphire can help you become more content with your life and help you conquer your fears. It is also thought to help calm those who are stressed. It is believed that this stone will activate your solar plexus chakra.

Pisces and Yellow Sapphire as a birthstone
According to Vedic astrology, Jupiter is the ruling planet of Pisces, which makes Yellow Sapphire an essential gemstone for this sign. It is believed that the Yellow Sapphire will bring Pisces luck, and help them achieve the financial status that they desire. It is also thought that this stone will bring fame to any Pisces who seek it, and their name will become well known.
Check our guide for more Pisces birthstones. 


Sagittarius and its birthstone Yellow Sapphire
In Hindu astrology, Yellow Sapphire is a birthstone for Sagittarius too. When worn by this zodiac sign, this stone will bring Sagittarius financial wealth, and help pave the way for adventure and travel. It also brings out the generosity in Sagittarius.
Check our guide for more Sagittarius birthstones. 


Yellow Sapphire and Virgo
Yellow Sapphire crystals from Amazon
 When used mindfully, it is believed that the Yellow Sapphire can bring Virgo luck and fortune as well as wisdom, love, and positivity. It is also thought that this stone can remove difficulties in Education or property matters.
Check our guide for more Virgo birthstones. 


Yellow Sapphire and it's meaning as a birthstone for Cancer
Yellow Sapphire is a highly beneficial stone for those who are born under the sign of Cancer. It will bless you with fortune and provide many excellent opportunities for those who seek them.
It is also believed that wearing this stone will bring Cancer success in business, earn them respect, and help lead them towards love.
 Check our guide for more Cancer birthstones. 

Yellow Sapphire birthstone jewelry
Yellow Sapphire birthstone ring
[content-egg module=Amazon template=custom/image product="us-B07DRM6KR9″]
This ring's design is bold and classy at the same time. It features a huge (8 Carats) natural Yellow Sapphire and comes with a certificate of authenticity. The Yellow Sapphire popularly known as Jupiter Gem is worshipped because of its powerful ability to manifest luck.
So are you born on 3rd, 12th, 21st, or 30th? Or under Taurus, Gemini, Cancer, Pisces, Sagittarius, Virgo or Leo sign? Then this ring can be an excellent (and very powerful) talisman to have. Don't forget that extra care is recommended when Yellow Sapphire is used by Capricorn or Aquarius, though. 
Thanks for the blog graphics: Canva.com

Disclosure: At Buddhatooth.com we only mention the products that we've researched and considered worthy. But it's important to note that we are a participant of several affiliate programs, including but not limited to VigLink and Amazon Services LLC Associates Program, an affiliate advertising program designed to provide a mean for us to earn fees by linking to Amazon.com and affiliated sites. As an Amazon Associate Buddhatooth.com earns from qualifying purchases.